Delerium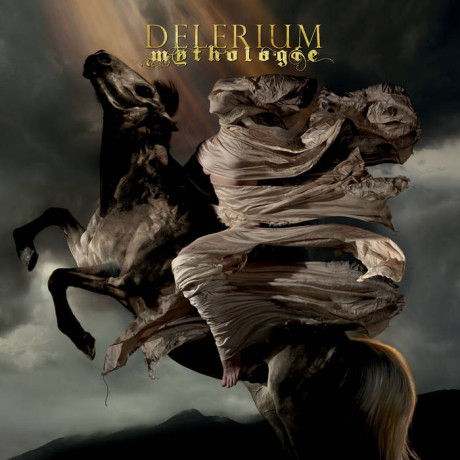 Mythologie
Format:
Album
Label:
Metropolis
Release date:
September 23, 2016
By:
Johan Carlsson

I was disappointed by "Music Box Opera", the previous Delerium album. And that's why I'm so very happy to report that "Mythologie" is a splendid return to form. A rejuvenated team-up of Bill Leeb and Rhys Fulber together with FLA's Jared Slingerland and Craig Johnsen seems to have hit the ground running, both maintaining the trademark ethereal sound while exploring new territories.
An almost entirely new roster of singers consisting of Mimi Page, Phildel, Jaël, JES, Geri Soriano-Lightwood and Leah Randi also keeps things fresh, but the biggest difference is the tone and style of the songs. "Mythologie" is clearly influenced by modern, dark electronic pop in the vein of Purity Ring et al, but also by trip hop à la Massive Attack. It's still very recognizable as (new school) Delerium though.
The first single "Ritual" was a great sign of what's to come, with its haunting chorus, sweeping bass and interesting vocal treatments on Phildel's delicate voice. A strong choice out of several candidates, where "Stay" and "Ghost Requiem" are also definite single contenders, at least for me. Gone are the days when Delerium had dance tracks – not counting trance remixes of course, but the songs have more soul and personality this time around.
For you old school die-hards out there, there's only one strict instrumental called "Seven Gates of Thebes", but the excellent "Angels" and "Continuum" are for all intents and purposes also that category, where Mimi Page's and Leah Randi's vocals respectively are mostly used as another instrument on top of the beautiful electronics. They've both been on repeat a whole bunch, I have to say.
I think this is a step in the right direction for Delerium. They needed a bit more edge to stay relevant, and it seems the stars have aligned for "Mythologie".
Read our Delerium interview.