Architect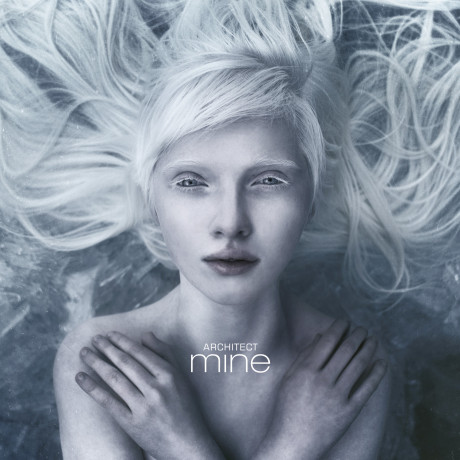 Mine
Format:
Album
Label:
Hymen
Release date:
September 17, 2013
By:
Tobias Eliasson

It's been a bit over 3 years since the last release from Architect, "Consume Adapt Create", but here is a new output from the solo project of Daniel Myer. He has been busy with, among other things, Covenant and Haujobb. But also by touring extensively with Architect as a support on Recoil's tour.
Unlike on earlier albums, this time Daniel Myer has teamed up with a number of collaborators, creating a varied record. He has taken quite a change of direction with the project, but with his excellent feeling for electronic sounds as always leading the way. Among the guests we find Ben Lukas Boysen (Hecq), Paul Kendall (Recoil collaborator) and Dejan Samardzic (Haujobb) – who have all been adding some programming and tweaking, Boysen also producing some of the tracks. Comaduster and Felix Gerlach add some classic instruments like guitar and cello on some of the tracks, resulting in an album with a more analogue dimension, making this a more downtempo release than the earlier material, still being very powerful in its ambience. A daring step that I very much welcome.
The first track, "Altitude", is an excellent introduction into the world of Architect, being some of the finest examples of IDM you can find. It's suggestive and dreamy but still filled with raw energy. And sure, this could work on the dancefloor, but it's in my headphones that "Mine" comes to life where I really indulge myself in the music, finding new sounds every time I listen. "Neverending" is another favourite where we get the more classic Architect sound, but I also love the track "Bencq", which has a strong Vangelis/Carpenter-vibe to it. But it's "Hummingbird", one of the songs with excellent vocals from Emese Arvai-Illes (Black Nail Cabaret), that I keep repeating over and over.
Overall this is some of the best work I have heard from Daniel Myer. He allows himself to take a much wider approach here, creating something new, vital and exciting that is hard to attach to a specific genre.
Note: The review is of the CD version, the limited vinyl version from Artoffact holds an extra 3 tracks.