White Door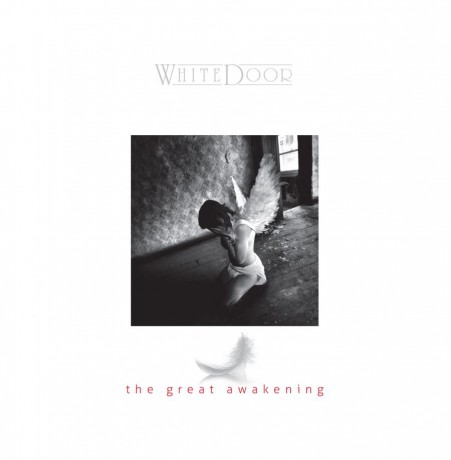 The Great Awakening
Format:
Album
Label:
Progress Productions
Release date:
April 17, 2020
By:
Niklas Forsberg

The majestic "Windows" album by UK trio White Door is one of those countless musical treasures that most underground synthpop fans discovered many years later. In 1983 it didn't get the praise it deserved, but the LP is hailed as an underground classic today. Mac Austin, Harry Davies and John Davies released an album that had all the boxes ticked, but failed to reach a wider audience. Romantic and melancholic, armed with sublime song writing and in tune with the times it could have made them stars.
Johan Baeckström (Daily Planet, solo) discovered White Door early on and instantly fell in love with them. He was given the honourable task to help the band with this new album, "The Great Awakening", and it is evident throughout. Analogue synths lead the way and the underlying song writing still holds up impressively. The tracks are written by the band together with Johan and there is also a song co-written by Daily Planet partner Jarmo Ollila.
Mac Austin's toned down, emotional vocals fit the electronic romanticism perfectly. "Among the Mountains" combines an eerily spot-on eighties vibe with strands of melancholy and sets the ever growing pleasant tone for "The Great Awakening". There are throwbacks to "Windows" scattered all over the album, but in no way is this a copy of their 1983 masterpiece. Updated and more mature, it is the natural follow-up – only 37 years later.
The majestic "Angel of Tomorrow" is another highlight, followed by my personal favourite: the title track. It has a stunning synth melody that has Baeckström's skills written all over it. The album is surprisingly strong and shows great restraint holding only eight tracks, all of which are of high quality. White Door have Sweden to thank for this impressive comeback. Electronic new romantic for the new age.