Vogon Poetry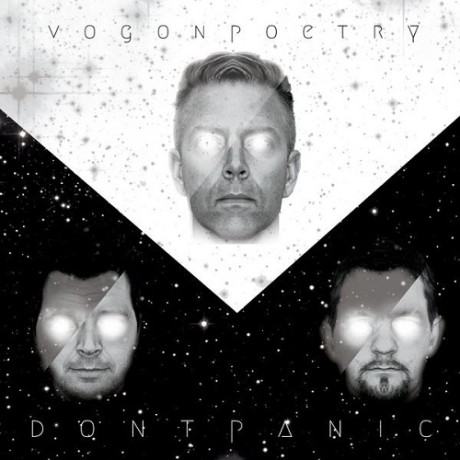 Don't Panic
Format:
Album
Label:
Audite
Release date:
April 30, 2014
By:
Niklas Forsberg

I remember clicking a link for the Vogon Poetry ballad "Land of Forever" in a Facebook discussion and being quite quick to discard it. Too quick as it turns out as their first album "Don't Panic" serves us some truly powerful synthetic pop tunes.
With a lot of bands in the scene leaning towards EBM and club sounds, Vogon Poetry fully embrace the lighter side of synthpop and classic acts like Erasure and Pet Shop Boys. They also have a very potent vocalist in John Andersson, succesful contestant in the Swedish edition of TV show X Factor. The song writing also shines for the most part, especiallly in pop cracker "The Diceman" and epic ballad "In Darkness Lost Again". As "Don't Panic" is a debut album, it bodes well for the future and maybe future releases will get a slight upgrade production wise. At times it sounds a bit thin for a "commercial" sounding synthpop band.
Still, Vogon Poetry, have assembled all the right tools. Now it is just a question of using them wisely and working with knowledgable people. If they manage this, they have a bright future.