Vidéo L'Eclipse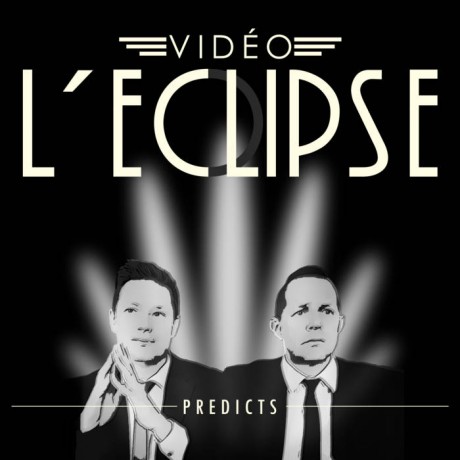 Predicts
Format:
Album
Label:
Self released
Release date:
March 19, 2021
By:
Niklas Forsberg

Usually when a new band comes along, they have some sort of musical background, be it from other bands or some other link to the industry. Swedes Jonas Peterson and Robert Tingelöf had no such baggage when they decided they wanted to make music back in 2019. Their ambition was to create strong electropop, clothed in romantic retro-futurism and while they certainly aren't the first synthpop duo going for this, as it turns out, they are currently one of the best. Self made in all aspects, "Predicts" still stands proud and comparable to more bombastic productions.
Opening track "My Enemy" shows right away what we are in for – it's a dark pearl with an instantly recognizable synth groove and typical, yet strong deep vocals. "We Predict" follows, a beautiful, mellow duet with Andrijana Janevska. And then there's "Luna", my personal favourite. A melody line for the ages, it feels both depressing and hopeful simultaneously. Vidéo L'Eclipse and their melodically elegant pop gems are right up my alley.
At eight tracks, "Predicts" leaves you wanting more and holds only dark electropop quality from start to finish. For fans of physical media, such as myself, there is a limited CD edition of this beauty. One can only establish, once again, that Sweden is a stronghold for electronic pop. Vidéo L'Eclipse are certainly among those who deserve more attention.