Velvet Acid Christ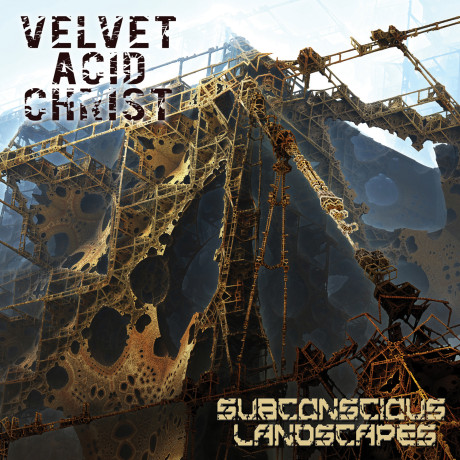 Subconscious Landscapes
Format:
Album
Label:
Metropolis
Release date:
October 28, 2014
By:
Johan Carlsson

I was impressed by the last album "Maldire" by Bryan Erickson – aka Velvet Acid Christ – where he managed to bring some variety and freshness into the proceedings. Now he's back with "Subconscious Landscapes" which is a sort of 2-part album, where the first half is aiming for Delerium-esque vibes with female vocals by Sabine Theroni, and the other half is a return to VAC's dark industrial.
And I'm sorry Bryan, but this just isn't as good as the last one. It sounds a bit uninspired and derivative – especially the second half, with nothing to grab on to. The sound design appears to be a bit underworked and where "Maldire" had some intriguing moods and melodies, the songs here just seem to amble along with no goal in sight. The album has a sort of unfinished feeling to it, as if Bryan meant to add some more filling to it later. It's got a definite "home studio" style to it, and in particular the beats lack bite.
Bryan should be applauded for trying new things, and Sabine's voice fits rather well with the music, but I'd like him to push the envelope even further.