Tricky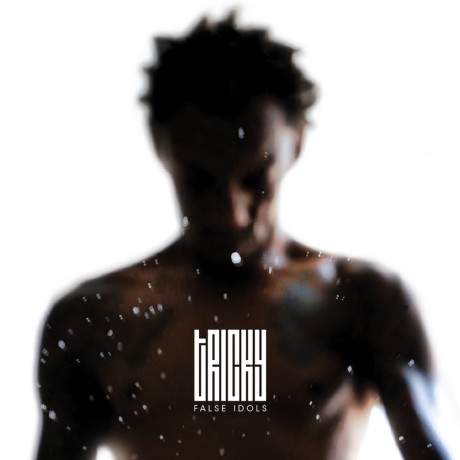 False Idols
Format:
Album
Label:
K7
Release date:
May 28, 2013
By:
Mike Whyte

Bristol has produced some notable artists in its time – even creating genres – trip hop being one of the most famous. One of its most intriguing figures is of course Tricky – a rapper who was around in the early days of Massive Attack, but then headed out on his own, creating critically acclaimed albums like "Pre-Millenium Tension", and of course the not-yet-bettered incredible debut of "Maxinquaye" along the way.
This release marks Tricky's 10th studio release, and it is an interesting affair, being somewhat poppier than many of his previous efforts. Though the production is fantastic, and the soundscapes up to Tricky's usual unsettling standards, the poppier direction just doesn't seem to hang on Tricky's slight frame.
There are far too many cooks in this kitchen for my liking. Tricky seems to work better when the focus is on him, and even more so with his muse, Martina Topley-Bird. The singers featured in this set do an admirable job, but this is a Tricky record, and suffers through him not being so vocal on it – being almost a cameo at times on his own tracks.
A selection: "Valentine" is a really mesmerising track – possibly one of my favourites of his in a while. A clock like metronome tracks plonked piano sounds, making you feel like you're inside the mechanism of a clock while a mournful vocal sings out beside you (courtesy of Chet Baker), and Tricky occasionally popping up on the other side of you and whispering in your ear. "Nothing's Changed" isn't. The idea of tension of the sung coda "Nothing's changed, feel the same", as sung by Francesca Belmonte, doesn't really build, as the track doesn't go anywhere. Part way through the track breaks to reveal Tricky and his whispered/drawled rendition of the same lyrics, before re-entering the track as before. Similarly, despite the content if the lyrics "Is That Your Life" sounds almost sweet, all angelic vocals and strings – a twanging mildly funky guitar riff keeping the track ticking over.
Across the 15 track set, "Chinese Interlude" seems the least like the Tricky of old, but has a delicate beauty; "Does It" the most – being dark and sparse, and coincidentally, the track on the album which seems to highlight Tricky the most.
I so wanted to like this, but too many collaborations left a watered down Tricky for me – although artists do, and must, evolve – I would love it if Tricky were to revisit his first release and step back into the limelight once more, rather than hanging back in the shadows…