Tres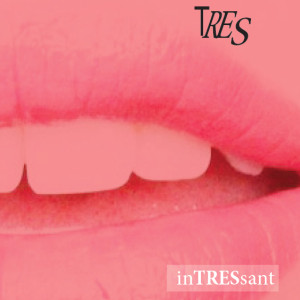 InTRESant
Format:
Album
Label:
Dödsdans
Release date:
September 4, 2014
By:
Niklas Forsberg

Now, here is a real treat for the dedicated synth music collectors. One can only imagine how much effort and patience it has taken the Dödsdans boys to dig these diamonds up. But dug they have and then immortalized the music on black vinyl for generations to come. Tres, a Landskrona (Sweden) quartet, only managed to release 2 tracks officially on their own (the sought after cult single "Smile on My Face") before the project was disbanded. As can be heard on "InTRESsant", they did record a lot of material in the same vein.
The LP contains 12 demo tracks, all recorded between 1983 and 1986, and it should be said that the sound quality is not always the best. The overall feel of the tracks and how they are structured, however, just burst of 80:s synth creativity. It just goes to show how much great music never saw daylight back then, due to the saturation of the genre. Songs like "My Computer", "Fia" or "Operator" could have been classics had they been backed by proper management and released to a synth thirsty public.
Fans of modern slick, well produced electropop might want to steer clear of "InTRESsant", but it will surely attract the minimal fans as well as old school synthpop connoisseurs.