Traitrs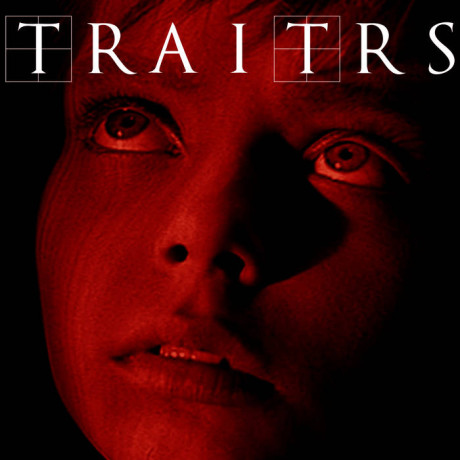 Butcher's Coin Red
Format:
Album
Label:
Pleasance
Release date:
October 5, 2018
By:
Jimi Nilsson

The last three years have been the best post-punk and coldwave era ever. TRAITRS have made an amazing album, that type of album you will take out of your collection when you review new bands and think "If they just sounded a bit like TRAITRS". It has its musical groundwork in The Cure's darker songs but it's coated in post-punk and coldwave with lots of pain, hurt, sadness and depression, and for once it's an album that tells you a story.
The track list is perfectly organized with a turn in the middle of the album with its best song "The Lovely Wounded", acting as a divider between the different themes on the album. After that you'll be amazed by "Thin Flesh", "The Suffering of Spiders" and "Still from Her Sores", but basically every song fill a purpose to the overall narrative of the album. Especially "Thin Flesh" is a smash-in-the-face song; an upbeat, post-punk affair about hurt, pain and sadness, with Sean-Patrick Nolan's voice fortifying the decay of mankind. Loads of reverberated guitar layers build upon an electronic groundwork. The David Lynch-like video for the track speaks volumes to the aesthetic tastes of contemporary goth culture.
TRAITRS are not completely green since they released their cassette EP "Rites And Rituals" in 2016. But this is their debut album (some people consider the EP to be their debut album, but not the band). And the overall sound evolved significantly between the two. It's a simply the perfect modern marriage between post-punk and coldwave. It will be difficult to make that sophomore album.