The Prodigy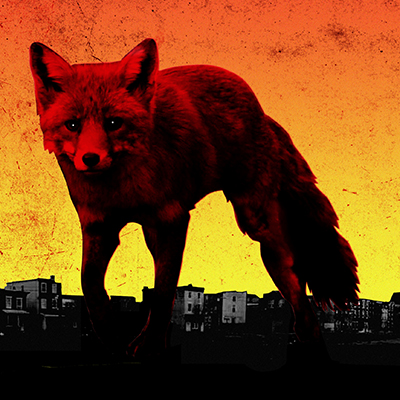 The Day Is My Enemy
Format:
Album
Label:
Cooking Vinyl
Release date:
March 30, 2015
By:
Mike Whyte

"The Day Is My Enemy" sees the traditional Prodigy line-up in place, on an album described as their most "band-album" yet. Preceded by the single "Nasty" back in January, is this a return to form for the original Essex rave band?
The title track is a glorious mash up of sweet vocals (provided by Martina Topley-Bird) and harsh electronics. It sounds like The Prodigy within the first few seconds – no bad thing if you ask me.
"Nasty" follows, and it could almost be the twin of "Firestarter" – all big beats and bravado – with Keith Flint being, well… Keith Flint – all over the top of it. "Get Your Fight on" later in the album, also seems rather similar.
Sleaford Mods contribute to "Ibiza", which is less than complimentary about the party scene of the famous island. It's probably the first time you will hear a chorus made up of an angry shout of "What's he fuckin' doing?" too…
A lot of the tracks have a familiar feel to them – they are very up in the energy stakes, and do feel like a natural progression from the earlier albums in The Prodigy's career. The first three albums, from "Experience" to "Fat of the Land" are all out-and-out classics, which provides the main problem in my opinion too. As given the choice, the classics will always be better – so the tracks we have hear are maybe not better than past efforts, but they certainly are fiercer.
An interesting antidote to all of the angry beats is the quite delightful (and quite experimental too) "Beyond the Death Ray". It doesn't seem as comic book sci-fi as the title might suggest, rather more like a soundtrack piece from a Japanese horror B-movie.
I loved the Prodigy and I guess I still do. They were integral to my love of electronic music, in fact "Charly" was the first track I ever heard in a club. I also like this album, especially "Rhythm Bomb", which highlights all of the things The Prodigy do well – pounding beats, old school vocals, shouting, electronic noise. I just think that as an album it is too much of the same thing. They have a style and a sound that most people love, and they have returned back to it, no bad thing, but there is less focus on some of the more out there tracks that Liam Howlett used to love putting in there, and which people like me loved ("Weather Experience" or "The Narcotic Suite", anyone?). Maybe I'm being too picky, but I think there is still another classic album in The Prodigy yet, this will have to content itself with just "very good".