The Orb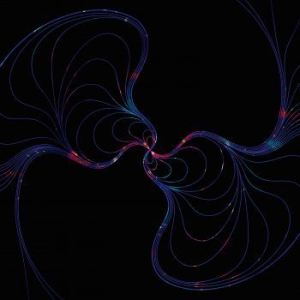 No Sounds Are out of Bounds
Format:
Album
Label:
Cooking Vinyl
Release date:
June 22, 2018
By:
Mike Whyte

Busy times for the Orb this year. Celebrating their 30th anniversary of formation has meant the creation of Orbfest – a festival of friends and like-minded musicians at London's iconic Roundhouse, as well as this album.
And it seems all restraints are off – in fact you could call this the Orb All-stars, as the recent duo line-up of Fehlmann and Paterson has been extended to include a plethora of musicians, some of whom have played as part of the Orb previously, as well as up-and-coming talent. One thing of note; Jah Wobble returns too – the first time he has appeared on an Orb track since the seminal "Blue Room".
And it is with Wobble's bass that I'm going to start. "Pillow Fight at Shag Mountain" feels like you know it, while being a completely different Orb track. The crowing cockerel that starts off the Ultraworld album is back, though in a slightly more disembodied, strangled form, but the track soon becomes a groove between Wobble's bass, and the piano of Roger Eno. "Other Blue Worlds" is an even closer reference to old tracks – as the familiar strains of "Blue Room" briefly appear before fading out into pastures new. This track is one of my favourites in fact, alongside the amazingly titled "Easy on the Onions" and a reminder that the Orb can do ambient better than anybody else when they want to.
The sound palette is familiar, and instantly recognisable as the Orb, but the array of contributors help to pull the familiar into different places, some of which help to really give a different take on Alex Paterson's musical vision. The samples are there of course, but we also have mournful trumpet solos, soul vocals and a variety of other sonics which revitalise the format.
There are some real potential hits here – the big one being "Rush Hill Road", which is the poppiest take on dub I've heard the Orb do, and the vocals by Hollie Cook are on point. Also "Doughnuts Forever", which takes the sound of the fifties and sends it out into the future to see what happens, with quite fantastic results. A mention should be made about "Soul Planet" too, which returns back to the lengthy tracks of the first albums. Clocking in at just over 15 minutes – the influence is clear – we are back in that " Huge Evergrowing Pulsating Brain…".
This really does seem like a party album. I can imagine them all together in the studio creating this, having a rare old time, and it also is really one of their most accessible and danceable albums in years. The Orb is growing old and keeping us thoroughly entertained in the process.