The Gnome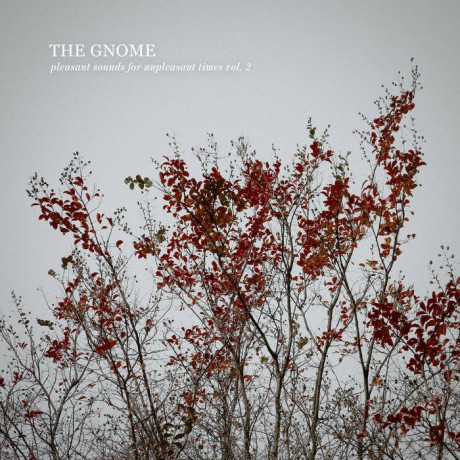 Pleasant Sounds for Unpleasant Times Vol. 2
Format:
Album
Label:
Ant-Zen
Release date:
February 9, 2022
By:
Mike Whyte

After the last couple of years, it is obvious that a lot of music will show inspiration from, or try to provide an antidote to, the pandemic that has occurred. Not that I am saying this is The Gnome's aim, but with a title like "Pleasant Sounds for Unpleasant Times Vol.2″, I think it is fair to presume this.
Following on from the first volume, released in 2020, what we have hear is a collection of tracks that when heard all together provide an ambient suite that acts like a little protective bubble around you for the length of the six tracks on offer. There is nothing unexpected or sinister here, just well-laid out, lush soundscapes that sweep across you in waves; very much music to chill out to.
There really are some blissful tracks to take in, of which the second, "Tranquility", is my favourite. Also of note:  "Connection", the fourth track of the set sounds like the sky, or at least the soundtrack to lying on a hill and watching the clouds drift above you, it really is that mesmerising. I'm an absolute sucker for bubbling water sounds, and if you are too, make sure you listen right through to the very end of the track. The final track "Float" is probably the most ambient track of the set, very minimal languid chords that seem to leave trails across the soundscape, as planes do in the sky, and it's really a track to sweep you away.
Tony D'Oporto, a seasoned electronic musician from LA, with a host of other aliases under his belt, is the man behind The Gnome. Known to work in a variety of genres, it seems he has struck gold with ambient sounds, skillfully blending and mixing euphoric keys and washes of chords to create lovely colourful soundscapes.
In my opinion, this is a good quality piece of ambience that is exactly what is promised from the title – very pleasant sounds that will hopefully provide a welcome distraction for at least a part of your day.