Synapscape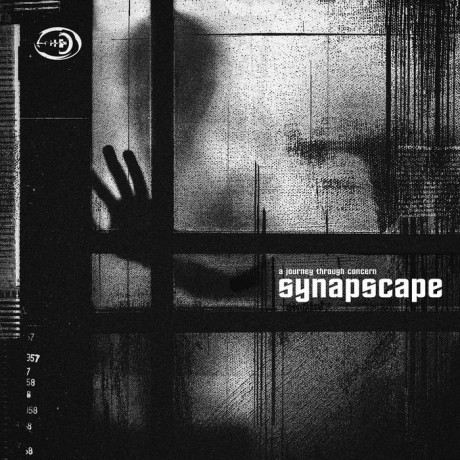 A Journey Through Concern
Format:
Album
Label:
Ant-Zen
Release date:
September 18, 2020
By:
Mike Whyte

Welcome on "A Journey Through Concern", Synapscape's latest musical journey on an already impressive voyage of musical discovery. 25 years at the helm of this musical ship already, so what is left to discover? Well, Philipp Münch and Tim Kniep are still forging their way on the industrial techno super highway, but acid squelches definitely are a fixture this time around.
The sounds of an angry cricket greet you on opener "Triturate", before thumping beats and a squelchy acid bassline enter the fray. "It Ain't Right" varies this approach, but makes it more straightforward, with an acid line vaguely reminiscent of Josh Wink's "Higher State of Consciousness", and a driving rhythm churning away – a great, great track. "Silver Bullet" takes all of the above elements and dumps them on the dancefloor, making a growling bassline 4/4 monster.
Some of these tracks are ferocious. "Turnout" attacks you from the start, while "Dirty Deal" pumps along with all of the energy of an angry printing press; Kniep's heavily distorted vocal shouts in both agitating the machine even more. Only a soothing layer of wispy chord in the latter gliding over the top stop this from also being an aggressively scratchy track. "The Claw" doesn't hold back either. It twist and turns through various states of electronic agony, and is possibly one of the finest tracks I've heard this year – expect to hear about this again in about a month when I do my end of year lists ("A Crack" runs it a close second mind you…)
"Confessions" focuses on the low-end, pumping and sputtering away before notes ride off into the squelchy, screechy regions of the soundscape. "Uprise" does the opposite. The vocals are helium-injected and everything is tuned up to mid-range and higher, making everything in your face and punchy.
The remixes are the only minor point to this album, and not because they're not good. Cervello Elettronico, Imperial Black Unit, Hypnoskull and especially Orphx all make credible stabs at replicating the energy of the source material. They're just not needed – this album works as it is without feeling the need to ask some other artists to come and play with the formula. Synapscape are in a rich vein of form, and no help is needed, thank you.
There is an intelligence at play through the album with the way the sounds fill the auditory space, nice levels of layering meaning you really listen to what is happening (especially in headphones), though there is enough going on in the bass/beats-end to keep those feet moving. The key thing for me is this album sounded fun to make. You can hear it in the tracks and these are two talented musicians bouncing off each other, and throwing it all in there. Synapscape have unleashed a twitchy, angry little monster. Listen to it as much as you want, just don't stroke it!