Susanne Sundfør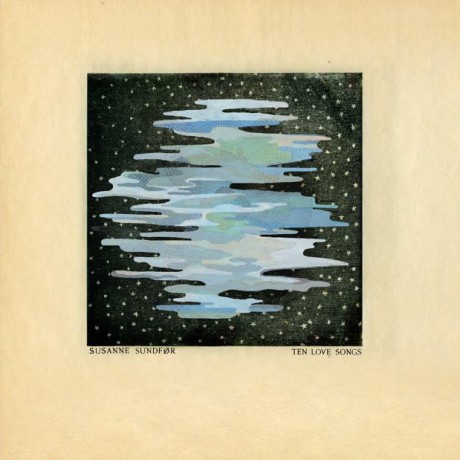 Ten Love Songs
Format:
Album
Label:
Warner
Release date:
February 16, 2015
By:
Fredrik Schlatta Wik

Quite rarely I come across an artist who really moves me. Susanne Sundfør is one shining example. There is something about her voice, melodies, chord progression and lyrics that move me.
What started out as a project of violence transformed into a masterpiece of love. The new album is self-produced and self-orchestrated, although Susanne has had collaborations on 3 of the songs. First "Accelerate", on which she worked with Jonathan Bates. Then the epic centerpiece "Memorial', which features the wizardry of Anthony Gonzalez of M83. On "Silencer" she reunited with old time collaborator Lars Horntveth. On a few tracks Trondheimsolistene performs the strings.
The first track is the harmonium-based sacral hymn "Darlings", a very nice album starter. It reminds me of the demo version of "Enjoy the Silence", probably due to the harmonium and strong melody. "Accelerate" sets the tone for the album – bass driven and lots of harmonies and overdubs, electronic pop with a grand chorus, which builds and builds, more and more structures and layers of bits and pieces culminating in a orgy of organ bliss before transcending seamlessly into the first single "Fade Away". I love "Fade Away" and remember the first time I heard it – Susanne's fantastic voice and synthpop, and despite being about dying love, for me at least, I find it uplifting. Could be the humorous small details like the microwave oven sound.
"Silencer" is a song where the classical arranging brilliance of Susanne is the center of attention; I get feelings of a movie soundtrack, maybe a Norwegian version of "The Wizard of Oz" although with quite an abrupt ending. The song "Kamikaze" starts out much like "Silencer" but builds into an upbeat pop song, complete with gunshot-like snares. Again the vocal harmonies are simply put unnecessarily beautiful; I admit I shed a tear or two when this song was performed live in Oslo last year. I like the gong at the end and the impromptu cembalo adventure, a chamber music twist in the electronic soundscape.
"Memorial" is a 10 minute epic journey. I think the track order on the album is very deliberate and I love it, it is a concept album of love and at the center is this story of vulnerability and longing feeling of not wanting to be alone, despite being hurt in a relationship. When Susanne sings "Cause you took off my dress and you never put it on again", it is very candid, personal and to the point. In her own words: "It is very taboo to be a vulnerable person. It's almost like the biggest weakness today is to be a human being, because everything around us is about perfection, as if we're trying to be like robots."
If you survived the emotional trip that is "Memorial" then up next is the song "Delirious". It has a THX-like intro with strings and sirens blaring. The percussion is mostly gunshots and general mayhem, again probably reminiscent of the initial violence project. It is quite haunting and Susanne is using her voice both as main melody carrier and also for melodic harmonies in a brilliant and intelligent way.
"Slowly" is number 8, a mid-tempo song, again I really like the percussion structure and the pads. "Trust Me" takes us back to the beginning of the album; it is an organ based ballad. To capture all elements of the love concept the album ends with the track "Insects" which for me is a story of unloved labour and being workers in the corporate world, where efficiency rules and there is no place for love. "Don't tell anyone, that we are having fun."
So there you have it. For me this is a perfect album from a lyrical, orchestrated and producing point of view. The fact that it is a concept album and very well executed only adds to the value. "Ten Love Songs" is simply the best album I have reviewed.