Susanne Sundfør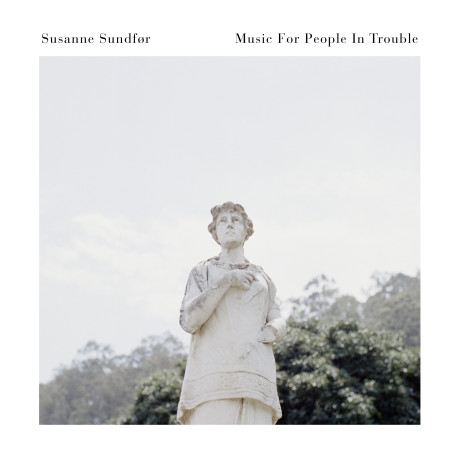 Music For People In Trouble
Format:
Album
Label:
Bella Union
Release date:
September 8, 2017
By:
Peter Marchione

With the 2015 release "Ten Love Songs" Susanne Sundfør confirmed that the electronic development, that had been going on for some time, was to blossom out to its fullest. The album was spot on and instigated her as a global star of electronica. Still, before that she was already an established artist in her home country Norway, and also pretty popular in the rest of Scandinavia – considered a faceted talent exposing skills in songwriting, singing, playing many different instruments and producing.
In many ways brand new album "Music for People in Trouble" is a counter reaction towards the pulsating, synthesizer focused exposure of the precursor. The success of "Ten Love Songs" led Sundfør to take way too much on and finally she was exhausted. This release may well be her own therapeutic road back again. Much of the work was done in London, where Susanne Sundfør lived from 2015 to recently. She is now back in Oslo and the final production and completion was fulfilled in Bergen with producer Jørgen Træen, who was also involved in the 2012 album "The Silicone Veil".
The lyrical theme is generally dark this time, but still varied in the sense that it blends internal, personal matters with external, global ones; heartbreaks are mixed with environmental concern – making this collection of tracks a thoughtful experience.  This is still not a turn-around in any sense; Sundfør has never been afraid of exploring dark matters before but on "Ten Love Songs" these were somewhat camouflaged by beats and noises.
One might be tempted to slap a "going back to basics" tag on "Music for People in Trouble" but that would be very unfair in the end. It is 100 % Susanne Sundfør and her impressing musical skills are as present as ever. While you won't be able to dance along this time, your involvement will be on a different, more fundamental level.
Sonically she delves into different grounds; classical, jazz and some folk hint every now and then. And for the electro puritan readers; there are synths involved to like in the ending parts of the eight minute "The Sound of War" – a very dystopic harmonic journey that might well be a missing link between Bowie in Berlin and autumn in Oslo.
This album is perfectly in sync with the season and there are quite a few could-have-been hits present, more indirect ones this time so please give the songs a couple of listens. "Undercover" was released a few weeks before the album and hinted the character beforehand. A favourite of mine is "The Golden Age" and it gives me hints to late Abba tracks. The Nordic sentiment is there and I reckon this will be recognizable to people on those latitudes and exotic everywhere else.
This time the musical journey ends with the epic, sacred crescendo of "Mountaineers" (featuring John Grant). A strong song that certifies the fact that Susanne Sundfør knows what she is doing.