Surveillance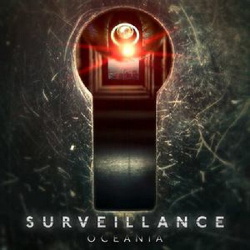 Oceania
Format:
Album
Label:
Self released
Release date:
February 17, 2014
By:
Johan Carlsson

After a successful run of Assemblage 23 albums Tom Shear decided he wanted to try something else. And he also decided to go about it in a different way. Said and done, he started a crowdfunding project for a harder, more EBM-like side project (Assemblage 23 is still alive) called Surveillance. Now it's done, and the rest of the world can hear it.
Of course it's pretty noticeable that it's Tom behind the knobs, but that's to be expected of course since he's a one man band. That said, Surveillance definitely has a sound of its own, where the music is based more on fat bass lines and has a more "old school" and minimalist approach. Luckily Tom has the musical chops to pull it off and steer the project away from just being filled with cliches, bringing his sense for melody and arranging to the proceedings. However, it's a narrow genre and he doesn't really bring anything new to the table except his production skills, but perhaps that's not the point when you're explicitly making an EBM album.
As hinted by the name, Tom tackles the current controversy about government surveillance and it's refreshing to see a band taking on issues like these, and not just bothering about looking cool.
"Oceania" appeal to me, and if you're looking for some driving EBM that doesn't enter hellectro territory you don't need to look any further. The wistful but upbeat "Eye to Eye" is a future classic with a very memorable lead synth melody, and is a perfect entry point to the album, closely followed by "Relief" with its supremely bouncy bass.