Squarepusher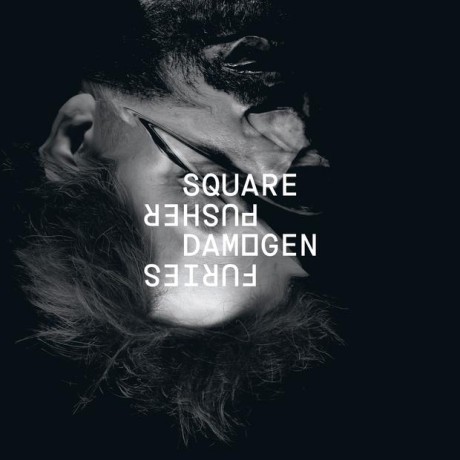 Damogen Furies
Format:
Album
Label:
Warp Records
Release date:
April 20, 2015
By:
Mike Whyte

A new Squarepusher album is always intriguing. From such a talented artist you never know quite what is going to come next. Some of Squarepusher's tracks sit in my top 10 of all time – "Come on My Selector" and "My Red Hot Car" are tracks I always, always go back to. The problem is he can also be bewildering difficult, with some tracks being just too insular for me to have any feeling for. New album "Damagen Furies" has got me both excited and apprehensive at the same time.
Written mostly while on the road, this marks Tom Jenkinson's 14th studio release – an incredible feat for any artist, but especially for a boundary pushing electronic producer.
It's full on the from the word go, with "Stor Eiglass" providing blistering beats and quite anthemic strings, putting together a track that shows real intent from the master of the broken beat. "Baltang Ort" is a much more sinister affair, and it is this impending sense of doom that has always attracted me to this artist. This track has horror movie all over it, not quite up there for shear wet yourself terror as Aphex Twin's classic "Come to Daddy", but close. "Exjag Nives" is gorgeous, it plays with a nice skipping beat and lovely synths to create a playful yet hard track all at the same time.
"Baltang Arg" is Squarepusher showing off what he can do technically. It is the musical equivalent of a firework show, with sounds pinging off and exploding at will, while beats set off and suck back in on each other. The fact that for an amount of seconds it is made to sound like the MP3 has got stuck before moving back into rhythm shows the confidence Jenkinson is now playing with. "Kwang Bass" is a track seemingly made up of rhythms and feedback – it's quite harsh on the ears if truth be told, and one that may send people reaching for the earplugs if seen live…
There is too much good to say about this album that picking fault seems very unfair. It is in my eyes another peak in the career of this terrifically prolific artist, with a refreshing amount of new ideas on show. The only thing I can maybe say is that if this will appeal to Squarepusher purists (it will), it will probably be too much to handle for the not-yet-converted. I would go as far as to say you will already need to be a fan of Jenkinson to even have a chance with this album – but I for one am not complaining about that in the slightest.
Quite simply I will finish with this – when Squarepusher gets it right he can do no wrong.