Spark!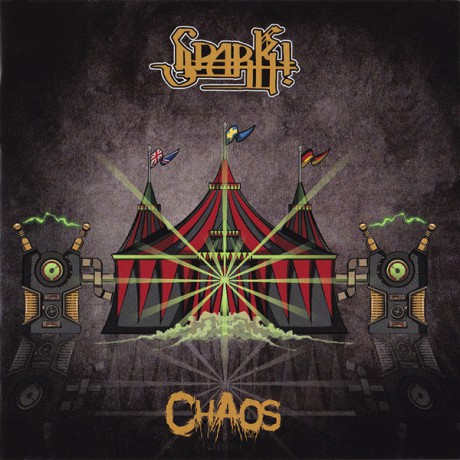 Chaos
Format:
Album
Label:
Progress Productions
Release date:
December 13, 2019
By:
Niklas Forsberg

The release of "Chaos" was kept secret by the record label until after Spark!'s energetic live gig at the Progress 15 festival in Gothenburg. Or "pre-release" to be exact; those not attending had to wait two weeks to get their hands on it.
The album sees the continuation and refinement of the "Maskiner" formula. Christer Hermodsson and Mattias Ziessow have again merged soft and hard, body and pop, emotion and aggression.
The general opinion so far regarding "Chaos" has been extremely positive. I also like it very much, but I tend to think the songs on "Maskiner" shone a little brighter. Maybe because that was the first time this new incarnation of the band was revealed and heard.
Starting off strong with "Släpp in mig" and "Jag vet vad du vill", their knack for producing club smashers is palpable. Sometimes EBM, sometimes synthpop, often both at once, Spark! seamlessly work their way through an intense rollercoaster of an album. The title track sung in German is an instant highlight, while I hold recent single "Cause and Effect" (with English lyrics) as the weakest track on the album.
The limited edition of "Chaos" contains a true rarity: the sought after early EP "Tiden är vår", released in 2008 in a tiny edition. It has original member Stefan Brorsson on vocals and as much as I love the "new" Spark!, tracks like "Hon vill ha kropp" make me miss him.