Solar Fields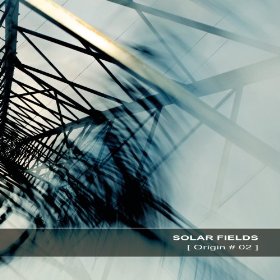 Origin #2
Format:
Album
Label:
Ultimae Records
Release date:
March 22, 2013
By:
Johan Carlsson

Swedish techno/trance/ambient artist Solar Fields – aka Magnus Birgersson – released a "proper" album called "Random Friday" last year, filled with ambient techno of the finest brand. This particular album I'm writing about today though is the second of four in a series of archive releases. It consists of forgotten songs that were somehow left aside, but have now been finished and released for the first time. The material spans the years from 2003 to 2009.
Solar Fields albums are either uptempo trance/techno or shimmering hi-tech ambient, but this album focuses on the latter part, albeit with a bit more beats and grooves. "Origin #2" is varied – maybe because of the timespan. It is masterfully produced as always, containing long sweeping tracks with warm pads and melodies – and slow grooves that usually ebb and flow in intensity. Epic is a word that comes to mind.
When artists release compilations of "forgotten" and unreleased tracks I always wonder why, because surely there must be a reason they were not released? In any case you need not worry, as some of the songs collected here rank among the best he's put out.