Solar Fake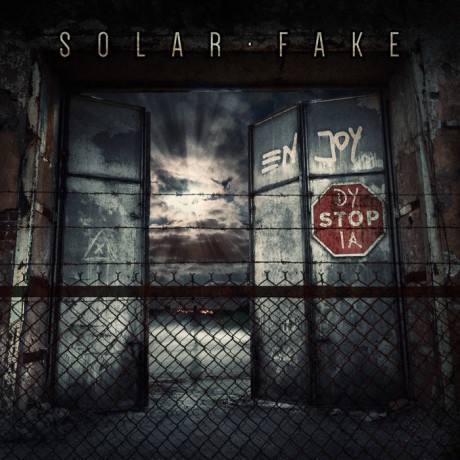 Enjoy Dystopia
Format:
Album
Label:
Out of Line
Release date:
February 12, 2021
By:
Johan Carlsson

Sometimes you're just in the mood for some four on the floor bubbly and bouncy dance tracks with a kick ass chorus. Luckily Solar Fake has decided to provide us with just that, with their supercharged futurepop and synthpop hybrid that's everywhere on "Enjoy Dystopia".
They don't have a particularly unique sound, but oh man, they sure know how to put all the elements together for a good time! Both opener "At Least We'll Never Forget" and the follow-up "I Despise You" brings the goods with hard beats, throbbing bass lines and choruses so catchy you can't help but sing along. And it sort of just keeps up the pace from here on out. Not all songs are quite as ear-catching but a surprisingly good amount are.
You can tell Solar Fake mastermind Sven Friedrich draws from his experience (he released his first record, with gothrockers Dreadful Shadows, in 1994). All the hard work earned Solar Fake a well-deserved #4 spot on the official German charts for this album – which is of course extremely high for music like this.