Sine City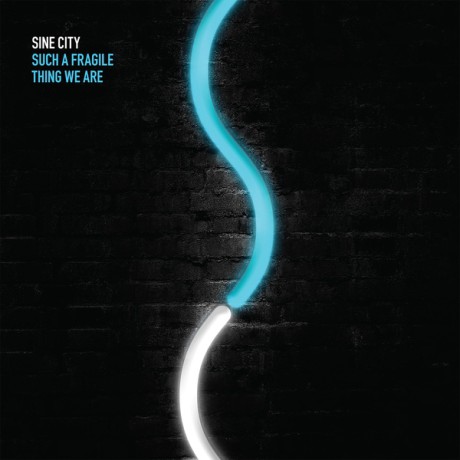 Such a Fragile Thing We Are
Format:
Album
Label:
Dödsdans
Release date:
April 18, 2015
By:
Niklas Forsberg

Spring has cast its warming spell upon us and with it comes a new batch of vinyls from prolific Swedish vinyl label Dödsdans Rekords. Luckily, one of them is the debut album from Art Fact members Anders Ljung and Måns Jonasson. They work under the Sine City moniker and create some sort of melancholic stripped down electronic pop.
In some ways "Such a Fragile Thing We Are" resemble Art Fact, but essentially Sine City are more melodic and polished. Evolved even. Leading with "In the Night I Call Your Name" is both smart and slightly misleading. By some margin, the best track on the album, only rivalled by the mischievous "Feeding the Fear" and heartbreaking closing theme "Left Behind". While the remaining tracklist would be notably strong on many other synthpop albums, here it just lacks the naked emotion and guts of the mentioned tracks. Keeping things tight and minimal still works in their favour, permeating credibility and honesty. You can truly hear their passion.
Releasing "Such a Fragile Thing We Are" on the back of the current minimal synth craze should surely attract a large audience. Sine City are both accomplished and playful and for that they deserve respect and admiration. Selling a lot of vinyls, hopefully, will follow as a bonus.