Seabound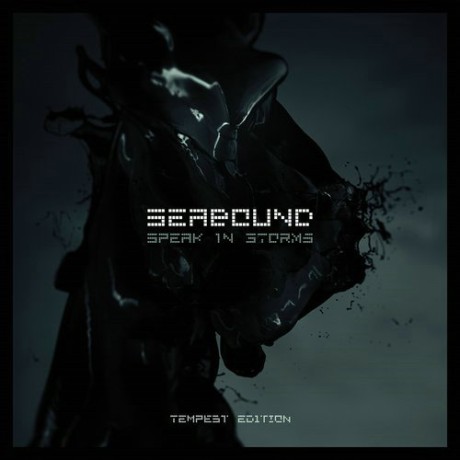 Speak in Storms
Format:
Album
Label:
Dependent
Release date:
February 14, 2014
By:
Johan Carlsson

Seabound has a knack for crafting atmospheres seldom matched in the game of futurepop, or whatever you'd like to call it. They manage to combine driving dance beats with sad, sombre emotions in a way not many can. On new album "Speak in Storms" they have started to move away from that sound, instead featuring a lot more introvert, moody pieces that takes a bit longer to digest. And the album is all the better for it; I always discover new stuff when I listen to it. Don't be alarmed however, you'll find a whole bunch of dance floor bangers as well, but they're perhaps not as full-on as on their early output. "Nothing But Love" will get you going though, doing "futurepop" a lot better than VNV Nation these days.
Perhaps the change in sound is because it has taken Seabound 7 years to produce this album. A lot can happen in that period of time, and with Martin Vorbrodt now living in USA while Frank M. Spinath resides in Germany I can understand that it might be tricky to get things going. I'm glad that they've finally got it together, since I've always been a fan of their output. Seabound is a bright light in a genre that's gone dull, and they have a unique sound.
The guys seem to have spent their time away by perfecting their studio skills, with a spotless, detailed sound. There's no new "Avalost" of "The Promise" to be found but instead we get some intricate, moody, powerful compositions like "Contraband" and "Liberty Rose" that perfectly showcase the new path Seabound is taking. And I think they're moving in the right direction.