Scaremeister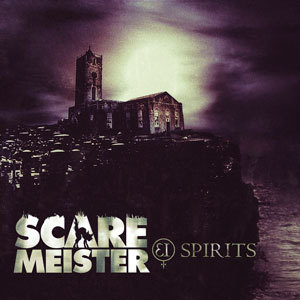 31 Spirits
Format:
Album
Label:
Metropolis
Release date:
January 28, 2014
By:
Peter Marchione

Scaremeister is yet another side project, involving people of our beloved Skinny Puppy clan, and this time the sounds are manipulated and recorded by Cevin Key, Ken "Hiwatt" Marshall and Traz Damji. While the first 2 lads ought to be known by all of you, the third member is not necessarily a name that the random industrial head knows. Damji and Marshall are actually both members of  The Humble Brothers, a production duo mainly composing for the screen and video games but who also received a platinum album for their work on the "Reanimation" album by Linkin Park.
The "31 Spirits" album is, in fact, the result of a deal between the band and Groove Addicts where Scaremeister were to compose film trailer cues for horror movies. 31 cues were produced and many of these were used in film trailers for e.g. "Inglorious Basterds", "Transformers - Revenge of the Fallen", "My Bloody Valentine", "Book of Eli" and "Halloween II". By now, you have probably already figured out that this album is a collection of all these trailer cues (if you didn't know already).
It's indeed a cinematic experience, taking the familiar Subconscious sonic palette onto a stage of bombastic Hollywood percussion and synthetic scores. The harmonic work is not as alternative and layered like on other Key/Marshall projects but this is, most likely, due to the fact that this is commissioned work. I must admit that I was rather sceptical before I even dared to listen to this album, fearing that it would be like an extreme bonanza of mega cliché trailer spot soundtracks. It turned out to be a nice surprise though since I find this release being a very well seasoned video game/horror movie landscape that brings the Vancouver nerve into the LA jet set. The tracks are nicely varied, presenting both action movie crescendos and US-gothic ambient soundscapes.