Saft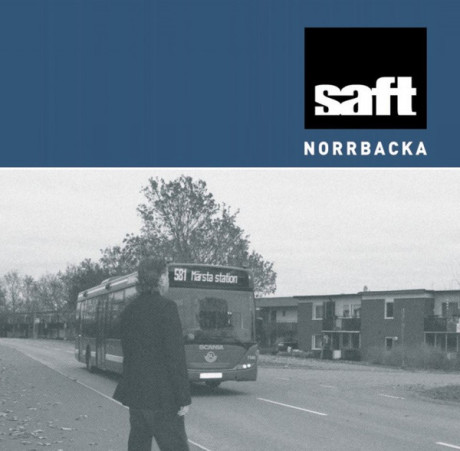 Norrbacka
Format:
Album
Label:
Progress Productions
Release date:
May 6, 2016
By:
Niklas Forsberg

Longtime readers may have witnessed my obsession with Saft way back in 1998 when they exploded onto the Swedish pop scene with "Paranoia Erotica". Insanely catchy and well produced, I awarded it a full ten out of ten, a grade I still stand behind today, some 17 years later. Progress Productions released the bouncy comeback single "Aldrig som förr" last year to great acclaim, still there was no talk of a full album at first. The fans demanded one – and boy, did they get it!
"Norrbacka" sees Carl Steinmarck team up with his son, Alexander, to bless the world with another chunk of blissful synthpop. Original member Jesper Hörberg makes an appearance as co-writer of "Om oss", one of the highlights of the album. Like "Ditt namn i min mun" on "Paranoia Erotica", "Om oss" has a gorgeous, fast-paced melody and a chorus to die for. A track well suited for radio, if it ever gets the chance. First single "Aldrig som förr" and its italo-esque vibe also lends itself to repeated listens, but as you have probably figured out by looking at the grade, so does the whole album. Lovely production work, vocals as strong as in the late nineties and superb song writing were hallmarks of Saft in 1998 and these qualities are preserved and packaged for the new millennium.
So, why not another top grade? Well, mostly it has to do with the fact that they were a huge surprise when they first emerged and sounded irresistibly fresh. Make no mistake, they still do, but to be honest, I expected nothing less than what I got on "Norrbacka". It's Saft, after all!