Various Artists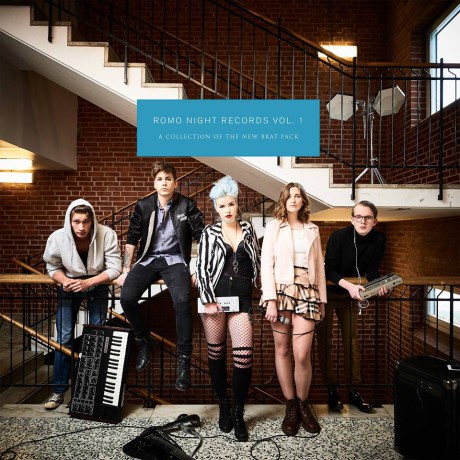 Romo Night Rec. Vol. 1: A Collection of the New Brat Pack
Format:
Album
Label:
Romo Night
Release date:
June 1, 2018
By:
Niklas Forsberg

Romo Night Records is the brainchild of club veteran Tobbe Lander and two of his oldest friends, a film director and a photographer. With an outspoken aim to bring nothing but quality to the market, this first compilation of theirs has been in the works for quite some time. Choosing a strong mixture of styles and sounds within the frames of, primarily, synthpop laden structures can be challenging, but this cluster of songs shows it can be done near perfectly.
Rocket newcomers Glas invites us to the party and their "Hjärta" is truly one of the highs on display here. Helena Wigeborn's enigmatic vocals with melodically crafted synths behind them radiate pure catchiness. On to more Kraftwerkian territory with Hiltipop's clinical gem "The Pattern" before we are treated to a pop pearl so shiny it should, if given a proper chance, appeal to the wider masses; Park & Natur have created a sinister sing-along monster in "Mörka sidan", blending synths with organic instruments. Neo Nurses embark on an enthralling electronic gothic journey with their inspiring gloomfest "A Crown of Thorns to Keep Me Warm". Uncreated, another new acquaintance, serves us more traditional, modern sounding electropop before Strange Tales (consisting of the label members) dial back the clock to 1984. Their romantically naïve "Nasa" is one of my favourites as it echoes sounds and images from my childhood. Sister Electra has been quite active recently and his contribution here reatins his urgent sense of melody.
Mysterious project Anymachine feat. Jeddy 3 leads us back into darker territories as "To See a Man Like Me Go Down" reeks of the same brooding fragility present on OMD's "Organisation" album. Eddie Bengtsson (Page etc.) handles the vocals beautifully here. "Through the Wires", a haunting instrumental by Relief, gives way to Northern Loner and his more rock tinted "Break in Two". It's my least favourite on the album by far, but then again, I have never understood the greatness of stadium synthrock à la Simple Minds.
To summarize, judging from the contents of this compilation, Romo Night Records could be a force to be reckoned with in the future. The artists, the songs, the sound quality and the gorgeous artwork. Everything has been taken into account and I truly hope it pays off.