Retronic Voice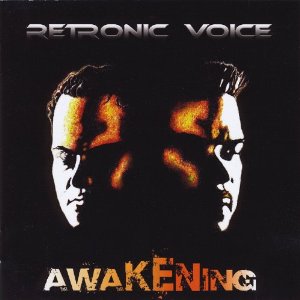 The Awakening
Format:
Album
Label:
Space Sound Records
Release date:
August 10, 2012
By:
Johan Carlsson

Sometimes music takes you places. Sometimes it can bring you back to your childhood. In the case of Retronic Voice the music here takes me back to the summer of 1987 (I think) when I was around 13 years old and basically only listened to italo disco and me and my friends used to hang out at the beach at Kallhällsbadet 20 minutes outside of Stockholm. The "Best of Italo Disco" compilations from Zyx Records were the pinnacle of coolness at the time, and we used to blast them on our big cassette deck player for everyone to hear. Yeah, I was one of those obnoxious kids…
Anyway, back to the present again. Sort of. Retronic Voice has made a pixel perfect reproduction of the summer of 1987 where every sound, drum fill and synth melody is a precisely tailored memory of that era. If you like italo disco you simply can't go wrong with "The Awakening", where the summer pop goes head to head with the trademark sound of Laserdance – albeit with vocals.
The group consists of German Marco Rochowski and Swede Daniel Petterson and together they've made one of my favourite albums of 2012. You see, it's not just the sound that's immaculate, they have taken the time to write some good tunes too. There are in total 14 tracks so you might be all italoed out by the end, but they keep it varied and fresh throughout.
Even though they have so perfectly recreated a sound from the past, it actually feels like a breath of fresh air because they focus so much on melody and creating good vibes. Check them out.