Red Mecca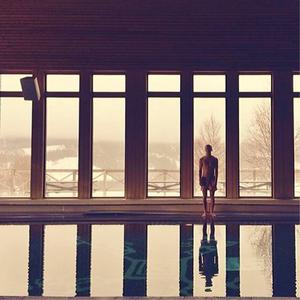 Covered with Rain
Format:
Album
Label:
Massproduktion
Release date:
September 17, 2014
By:
Johan Carlsson

I first discovered Red Mecca while listening through all the entries for the Manifest awards (Swedish alternative music awards). The EP "You Were Never Here" was nominated and quickly became one of my favourites with its mysterious, intriguing electronic world that sounded nothing like the other bands that were up for the award. The band consists of Jan Strandkvist and Frida Madeleine, hailing from Sundsvall in the north of Sweden.
The project has been alive for quite a while, but after the Frida joined a little over a year ago, there was a lot of new energy and renewed focus. Their latest work is "Covered with Rain", continuing the band's dreamlike exploration of dark misty forests and the ethereal creatures that live within. It's an album for long autumnal walks in the woods or sitting by a glittering lake in the wilderness – perhaps coming from the northern heritage.
The album is a bit more abstract and loose than the EP but evokes more emotion. The songs are cinematic, grand and dramatic while still keeping the electronic base. Frida sounds a bit more like The Knife's Karin Dreijer now, but I'm OK with that since it's only on a few songs and also, let's face it, The Knife's latest album was crap.
If you're interested in hearing a stunningly beautiful, atmospheric Swedish electronica album, do yourself a favour and check out Red Mecca.