Red Cell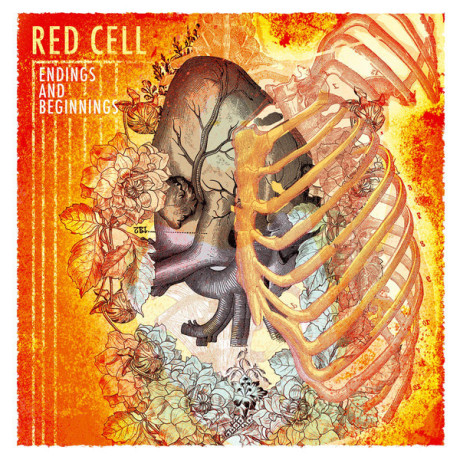 Endings and Beginnings
Format:
Album
Label:
Progress Productions
Release date:
December 9, 2016
By:
Johan Carlsson

Swedish former EBM band Red Cell has now transmorphed into a synthpop or synthrock outfit, not focusing so much on hard beats anymore as on well written tunes. And I'd say they managed to do a decent job of it.
The song writing is solid, but the production sounds a bit thin and possibly a bit uninspired. It's got a certain "cozy" feeling though, it's very warm and inviting. Red Cell often melds analogue sounding electronic backdrops with drums and acoustic instruments on top to great effect. Vocalist Jimmy Skeppstedt's voice sounds strong most of the time, but he's venturing a bit too far into the "over emotional" territory at times, as in "Search". But hey, there are other songs to listen to, so let's mention "The Ladder" instead, a sombre pop song that stands out and reminds me a bit of The Mobile Homes. "Taking Back the Crown" is another poppy gem, more upbeat and my clear favourite on the whole album. Here Jimmy's voice fits perfectly as well, bringing a sort of Robert Smith vibe. Listen to this track first if you want to get a sense of where the band is at nowadays.
I welcome the abrupt change the band has made, and I'm looking forward to hearing what they come up with next. You might almost say this is their second debut album.