Ravenous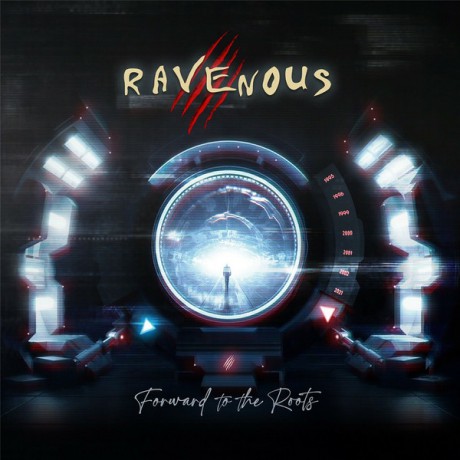 Forward to the Roots
Format:
Album
Label:
Repo
Release date:
October 29, 2021
By:
Niklas Forsberg

One of the nicest surprises this autumn was hearing about the return of Ravenous, my personal favourite Gerrit Thomas project. Now, Thomas has his signature sound plastered all over several projects, including his newest band Eisfabrik, but melancholic electropop band Ravenous has the key to unlock the grandeur. That key is spelled Tim Fockenbrock. I've missed his heartfelt, rugged voice ever since their last album "Phoenix" from 2000. "Forward to the Roots" may not be a complete new album, but it has enough goodies to make me jittery.
First single "Roots" kicks things off and while there isn't much in the way of sound revolution, the song itself is strong enough to hold up interest and remind me of just how great Ravenous are. Another two brand new tracks are present as well as several unreleased tracks from their past, including the planned "Frozen Tears" single from 2001. They used a sample in it that became the subject of litigation and I believe they lost some of their drive and spirit at that point. It's a shame since it one of the highlights on "Forward to the Roots". Another gem, in fact it shines as the absolute peak here, is new song "Free Me". More in the midtempo/ballad range it gives Fockenbrock center stage in an absolute stunner. There are a couple of remixes and alternative versions of early tracks as well, some unnecessary and some very strong.
All in all, "Forward to the Roots" is a majestic return from one of my favourite band of the late nineties, exactly 25 years after the release of their debut. The new tracks in particular make me thirsty for more, but I get the feeling this could be their farewell. I sincerely hope I am wrong.