Raindancer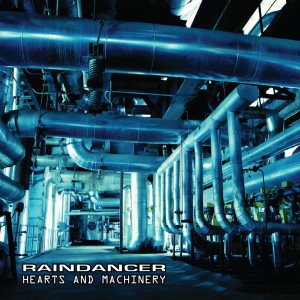 Hearts and Machinery
Format:
Album
Label:
Divided
Release date:
March 7, 2012
By:
Niklas Forsberg

You have to admire the little ones. Those who have the courage and faith in what they do, disregarding the world around them. Swedish dance pop duo Raindancer have been hard at it for well over 15 years now, and they're as interesting as ever.
Erik Skalin and Thomas Sandberg were impressive even on their first demo cassettes as Joyce and later Joyce Inc. before they signed with A Different Drum as Raindancer to release their first proper album "Audio". "Response", their follow-up album, saw the band in full blossom, cranking out superb dance friendly synthpop songs with hit potential, all the while maintaining their unique trademark sound style.
"Hearts and Machinery" sees the band moving even closer to contemporary dance, but still with a knack for hit choruses and melodies. This, their new album, is not quite as strong as their earlier material, some songs don't quite fit them, but I sincerely hope Raindancer will continue to compose great music. And still no "Heart Still Beating", guys?