Radiohead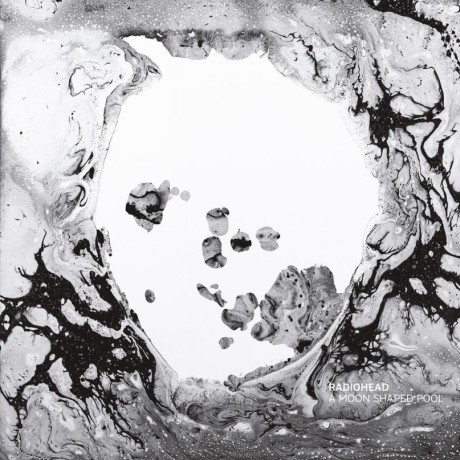 A Moon Shaped Pool
Format:
Album
Label:
XL Recordings
Release date:
May 8, 2016
By:
Mike Whyte

Finally, it's here. You may have heard about all of the activity surrounding the release of this album – mysterious postcards arriving through the doors of Radiohead fans, the deletion of all content on Radiohead social media – but what is a new album releases from Oxford's finest without a little bit of hype?
So here it is, "A Moon Shaped Pool", Radiohead's 9th studio release, and one that will not be released physically until June 17th.
The opening track "Burn the Witch" started off all of the hype, being that the video was the first new content to appear, and it is an interesting track. There are choppy guitars, droning noises, and Yorke singing about "low-flying panic attacks". It is a great track, and worthy of first single status, but not representative of what is to follow…
"Daydreaming" follows, and couldn't be more different. The mood is woozy chocolate box keys, with a piano refrain slowly cutting through the atmosphere. It has a strange kind of first-light-of-day beauty – ethereal and blurred – a little bit like Boards of Canada as re-imagined by a stadium band. It is from this point the music continues.
There is no doubting Radiohead's talent for emotional, vaguely unsettling music – and the influence of electronic music, which can be traced back to the days spent fascinated by the Warp Records back catalogue. This mix of classical instruments and electronic wizardry has become part of their dna, for me placing them in a similar bracket to Bjork and her experimentations.
There are a lot of tracks I like here, but one I absolutely love, "Desert Island Disk", would probably top that list. It has a charm and shimmering beauty which belies its almost simplistic guitar-and-voice structure. There are few artists these days who can just capture you with their voice, Thom Yorke is definitely one of those.
"Ful Stop" I like a lot too. It has a driving, insistent bassline which holds together almost 1960′s style futuristic keys, before developing into a track which will remain genre-less, as I have no words to describe it. "Identikit" is another that captures your attention, it has Gregorian-chant style backing vocals, with a punchy guitar and hip-hop like drumming all gelled together by that voice of Yorke's – it shouldn't work, but it really, really does.
Is the album worthy of your attention? A resounding yes. It's not an out-and-out classic, there are no tracks that will become stadium sing-alongs as far as I can hear, but this is a musician's album, and one that both fans of Radiohead and those who just like good music will take to without doubt. Radiohead have been musical innovators ever since their early indie-rock roots, have produced one of the great rock anthems in "Creep", and pushed the boundaries of what is expected from a rock band so far that fans, artists and music alike have benefited – and they keep getting better.
If this were to be the last Radiohead album, it would be a fitting way to sign off – if you were to compare their first to last albums together you would realise just how far they had come – quite simply to the Moon and beyond…