Radioaktivists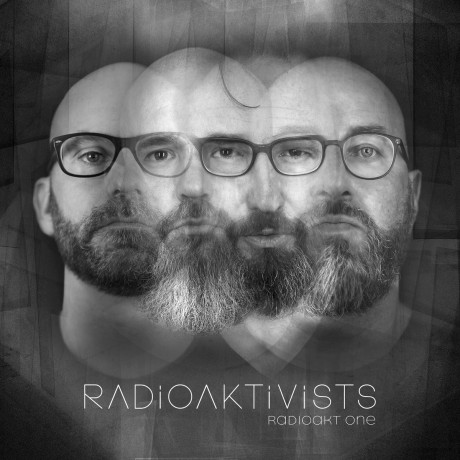 Radioakt One
Format:
Album
Label:
Dependent
Release date:
November 30, 2018
By:
Johan Carlsson

The debut album from Radioaktivists sounds like what you would imagine a super group consisting of members from Haujobb, Seabound and Rotersand to sound. Catchy, modern synthpop – absolutely flawlessly produced. All these guys – Daniel Myer, Frank Spinath, Krischan Wesenberg, Sascha Lange – have been in the game for a long time, and it shows. "Radioakt One" has also been a long time in the making; the first track by Radioaktivists surfaced five years ago. I guess everyone has been busy with their other projects, but maybe this gave them the time to perfect the songs here.
"Raiders" is a dancefloor banger and a perfect entryway into the world of Radioaktivists, so check that out first if you're curious. The album features quite a high number of dance tracks like the for example the excellent "Reach out", the contemplative "Lovers", the intense "Sense of Destruction" and also the moody "Pieces of Me" which together creates a great showcase of the range of these guys. All quite different, all excellent. The album also shines in all the intricate details that fill the soundscape. Lots of details and layers to uncover.
Frank Spinath from Seabound, Edge of Dawn and others takes care of vocal duties for the most part, and he was already one of my favourite singers in the genre. He has his own style and is very recognizable, and he fits Radioaktivists like a glove. There are hints of Haujobb and Rotersand, but all in all this is its own thing, and very much a poppier project than either of those two.
I'm not saying it's perfect, but "Radioakt One" is an absolute classic and shows artists working together at the top of their game. I hope we don't have to wait five years for the next album "Radioakt Two" (?).