Qntal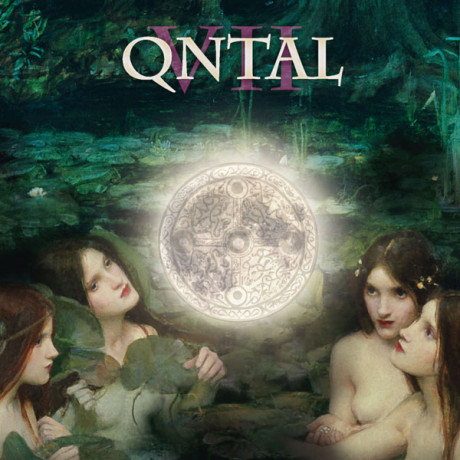 VII
Format:
Album
Label:
Drakkar
Release date:
November 21, 2014
By:
Fredrik Schlatta Wik

German Medieval-electro band Qntal is back with a new album simply called "VII". After their last album "VI Translucida" in 2008 (and a Best of-album the same year entitled "Purpurea") they have focussed their energies on various side projects. After a few line-up changes the band started work on the new album in 2014.
Qntal of today is formed of Michael Popp, Sigrid "Syrah" Hausen, former live collaborator Sarah "Mariko" Newman and Leon Rodt, substituting Philipp "Fil" Groth on keys and production. New for this album is also Michael Popp taking on the role of lead singer here and there. Otherwise much is the same as on previous releases; perhaps this album is a bit more upbeat. The music is a mix of mostly medieval lyrics in various languages and bombastic electronics and strings. Leading the soundscape is Syrah's mellow mezzo-soprano voice as always, but now with Mariko's tender voice in addition, enhancing the vocal experience even further.
The lyrics come from various sources spanning many centuries; even Lord Byron is featured with his poem "By the Light of the Moon". The songs are complex with many musical references to the historic settings of the lyrics and mixed with electronics. It is quite nice the hear a flute taking the lead melody along a modern dance beat in "Flame Amoureuse" or the various string instruments used throughout the album. The album is well produced and quite varied, for a Qntal album. I find it uplifting despite the subject matter of some lyrics, and on occasion it is very danceable and poppy. Of the 14 tracks my favourites are the songs "Tenacious Love", "Schnee" and "Musa Venit".
I doubt that Qntal will reach an entirely new audience with this album, but for those already in the know, it is a good album. I would also really want to se Qntal live, one of the few bands left on my must-see-list.