Planet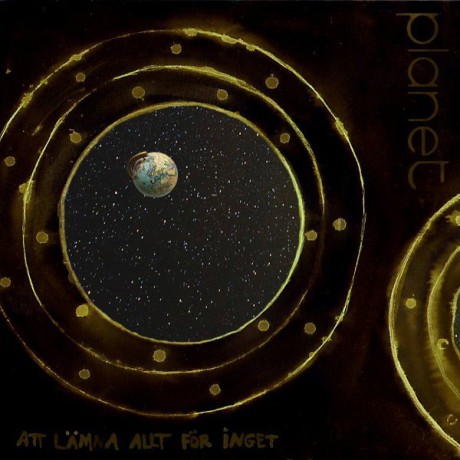 Att lämna allt för inget
Format:
Album
Label:
Dödsdans
Release date:
June 1, 2014
By:
Niklas Forsberg

Dödsdans Rekords, while brilliant at digging up lost synth treasures from the past, have also been quite succesful in finding new talent. One such project is Planet, a one-man Swedish outfit home to warm, dreamy analogue sounds.
Well produced eighties tinged synthpop have always fared well, but like the latest slew of newbies Planet have embraced a more minimalistic approach. The minimal synth sound has been popular for a few years now, aided meritoriously by the numerous labels devoted to this noble cause, and no decline seems to be in sight. An instant comparison to Planet is (a slightly rougher) Sista mannen på jorden. Planet is more underground and less accessible, but the moods (space thematics) and melodies have a lot in common. Listen to "Okänd rymd" and tell me I am wrong.
For the minimal synthpop fan, "Att lämna allt för inget" is a no-brainer, yet it is a vinyl album strong enough to reach outside the dedicated cluster of avid devotees.