Piston Damp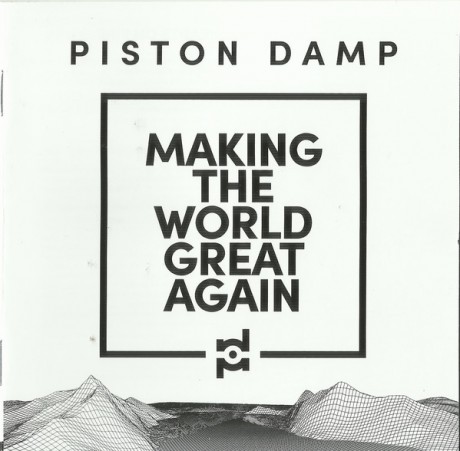 Making the World Great Again
Format:
Album
Label:
Sub Culture
Release date:
June 10, 2021
By:
Niklas Forsberg

From day one, the emotional vocal contributions from Jonas Groth to his brother Stephan's project Apoptygma Berzerk had an impact on me. Their music is similar in style, but Jonas has a wider range and a voice perfectly suited for what has now materialized in the form of Piston Damp. Together with Truls Sønsterud, he has finally crafted and released his own vision. "Making the World Great Again" makes me wonder why it hasn't happened sooner.
Piston Damp exploded onto the Scandinavian synth scene in October of last year with the irresistible pop gem "Something in Me". Filled to the brim with melody, lavish hooks and strong vocals, this little caramel set the bar at ridiculous heights. Still, the album manages to retain a quality rarely heard in the scene. Singles "Loose Ends" and "Runaway" further cements the duo's feel and ability to bring us synthpop hits. At 13 tracks, "Making the World Great Again" has plenty more to offer up, from heartfelt midtempo pieces like "Depth of Your Eyes" to club numbers like the title track and "Hearts on Fire". Notable contributions on the album come from Stephan L. Groth on vocoder, another brother named Andreas (yes, there's three of them!) on backing vocals and Computorgirl singing on "Don't". It all makes for an engaging and fascinating listening experience from start to finish. Even quirky instrumentals like "Factor out" fit in well on the album.
As it seems, Apop have drifted back into their lovely electronic world, and now we can add Piston Damp and their excellent song writing to the equation. We can probably expect lots of exciting songs from the Groth brothers in the future.