Pet Shop Boys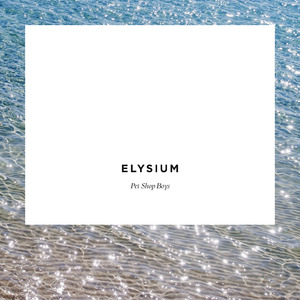 Elysium
Format:
Album
Label:
EMI
Release date:
September 12, 2012
By:
Fredrik Schlatta Wik

As with any Pet Shop Boys release from the last decade or so, I was wondering if it was going to be a hit or miss when I got the initial "Elysium" release information. When reading the press release I was even more concerned; I learned it was produced by Andrew Dawson of Kanye West fame and the first single "Winner" did nothing to raise my expectations. It doesn't evolve into the potential stadium anthem it could have been.
The album is entitled "Elysium" – the word means a place for gods and heroes in the afterlife. Feel free to insert pun here, many others have. No one but Neil Tennant and Chris Lowe know if and when Pet Shop Boys will stop recording, and why should they tell anyone?
"Elysium" holds a dozen songs and the first time I listened to it I was disappointed. Slow, safe, contemplating and melancholic are the nice words I associated with my experience. And competently, albeit not very excitingly, produced. As with any release of my favorite bands I continued to listen to it to see if it would grow on me, thinking it could be another hidden gem. And it is growing a bit. It is not a Erasure "Loveboat" catastrophe. A good friend and huge Pet Shop Boys fan thought that they probably spent too much time in fancy restaurants, experiencing LA nightlife and luxury hotels during the recording – instead of actually being creative in the studio.
So what is good with "Elysium"? I love the lyrics of some songs – tongue-in-cheek and quite a punch in the face of some aspects of celebrity life and being surrounded by sycophants and other celebrities. I have always loved the overdubs and the addition of more acoustic guitars, mellow slightly over-the-top string arrangements, nice subtle arpeggios seem fitting to the mood of the album and fundamental to the PSB sound. And there are some really nice tunes. For me, the shining star of the lot is "Face Like That" which could have been culled from the "Behaviour" or even "Introspective" sessions. Along with "Memory of the Future" and "Everything Means Something" it is for me the most enjoyable tracks. Other decent tracks are the Motown sounding choral "Hold on" followed by "Give It a Go", which gives me of a cop-sitcom-of-the-eighties feel. The album ends with "Requiem in Denim and Leopardskin" boasting familiar PSB percussion and musical big band sounds worthy of Shaftesbury Avenue.
Usually there is a bonus disc filled with something nice, for instance upbeat dance versions of the album tracks, could we please have that time as well? No this time we are given instrumental versions. Will I buy the limited edition, yes, already ordered it. The vinyl? Yes, probably. It is Pet Shop Boys. Will I listen to it in 5 years on a regular basis? Probably not. By the way, did you notice I managed to sneak in all studio album titles in the review, apart from "Bilingual".