Parralox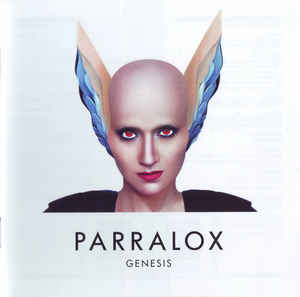 Genesis
Format:
Album
Label:
Conzoom
Release date:
November 29, 2019
By:
Niklas Forsberg

It's always a bit exhausting to follow the frantic activity of Parralox mastermind John von Ahlen. If he is not recording new material for this, his main project, he is producing something else or traveling all over the world. The man seems to lead a very busy, social life. Something that is reflected quite clearly on this new album. A wide array of influences wrestle on "Genesis" and it is one of his strongest efforts so far.
"Tears of Faith" features none other than Jane Badler, once famous for playing alien lizard Diana disguised as a human on television series "V". A sweet little synthpop nugget promising something grand. Indeed, songs like "Goodbye Berlin", "Robots of the World Unite" and the superbly catchy "Nemesis", help make this a synthpop force to be reckoned with. Other tracks lean more towards disco and funk, but somehow it all blends together very well. While these tracks don't speak as much to me as the italo and synthpop tunes, they may help broaden the audience.
"Genesis" is album number 15 (if you count all of them, including covers and remixes) and it feels both vital and experienced, brimming with great song writing. So keep them coming, John.