Ohm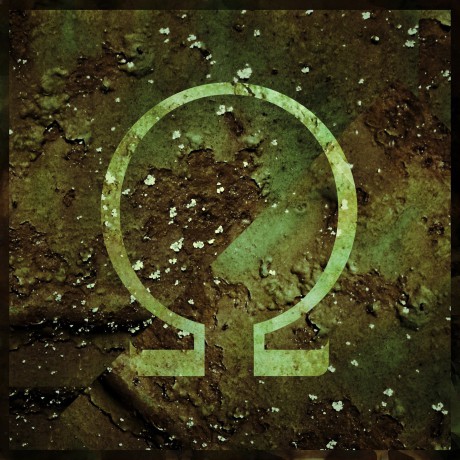 Ohm
Format:
Album
Label:
Artoffact
Release date:
October 1, 2013
By:
Johan Carlsson

If you know your industrial, you're bound to know about Chris Peterson, who has been involved in several of the more groundbreaking bands out there, such as Front Line Assembly, Will, Decree, Noise Unit and many more. You might also know Craig Huxtable, who has also worked with Front Line Assembly and Noise Unit. He is focused on his own project Landscape Body Machine though, where he makes his personal blend of electronic beats, ambient and techno. So, you might imagine the glee I felt when I first heard that these two were working on a brand new project together.
Ohm started out as jam sessions in Chris Peterson's living room, with Craig on vocal duties, but it soon evolved into a "proper" project, and after some online teasers we're now able to enjoy the finished self titled album. Some guests are on it too, such as Chris' wife (and member of Stiff Valentine) Kerry on backing vocals and Kaine Delay from Left Spine Down who is handling vocals on "Detroit".
Although you can hear traces of Peterson's and Huxtable's earlier work, I would say that this is a new thing altogether. There are hints of 90:s techno (especially Fluke) on a few tracks, but Ohm go through several styles; there's the eerie and ethereal "Apparition" – a mournful synthetic ballad where beautiful strings augment Craig's hushed, frail voice, and there's the pure, beautiful ambient of the album closer "My Kingdom", and also the furious beast that is "Brute" – a track so full of blistering awesome the only drawback is that it ends. Not all tracks reach these dizzying heights though, with for example "4AM" being a track that took some time for me.
Considering the pedigree of these guys it's no surprise that the production and sound design is flawless, but mixing maestro Greg Reely have also lent his helping hand to the album. No presets here; actually, some of the instruments are made by Chris himself. It's refreshing to hear a proper, well made, thought out album in a genre filled with clichéd sounds, and where the music seem to have taken a back seat to image, goggles and leather.