Numb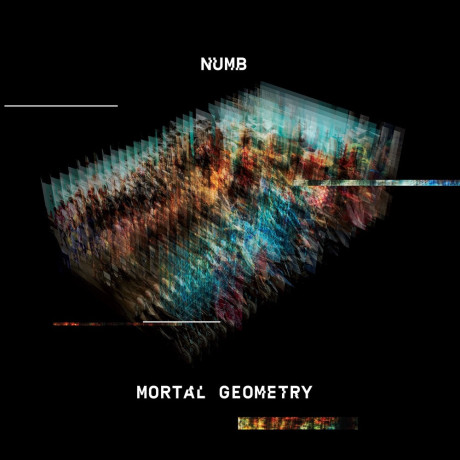 Mortal Geometry
Format:
Album
Label:
Metropolis
Release date:
August 23, 2019
By:
Alex Veronac

It's been 20 years since the last studio record from Canadian industrial band Numb. Don Gordon is back honing his Numb arrangements in a seemingly solo effort with 10 "Mortal Geometry" songs. Never did Release get an album recorded in Vietnam to review.
I, a fellow Canadian, first heard Numb with "Lies" in 1987, when the Vancouver electronic scheme was making waves. I enjoyed the angst and brutality of that first album. Since then Numb fell off my radar, as I was a vinyl junkie collecting from the entire scene.
On first listen I can't believe how much this new album reminds me of Clock DVA's "The Hacker". And Gordon's isolation and life journeys make us curious on his return. He takes a view of bleak vision of corruption, hate, lies death and rebirth (mortal geometry).
Opener "Redact" has an infectious sequence with electronic synth bass. "Hush" will probably please the hardcore EBM crowds, and it also shows some pop sensibility. Beyond this doom and gloom "sci-fi soundtrack", some harder beats like "The Waiting Room" offer great remix potential, and features guest vocals of Vietnamese singer Khuyet Danh. Displaying diversity, Gordon's own vocals feature in the slow to start "When Gravity Fails", his guitar playing halfway through on "Shadow Play", and a percussion exercise follows on the title track. The closer is a refreshed demo of the mentioned "Hush".
While giving praise, I think this project's only pitfall is that of a immersed solo project. Added complexity to the songs could come from another musician's point of view and result in a more complete release. By technology, this coarse refinement is proof that Numb has not delivered an effigy. Gordon certainly has presented us with a strong comeback album. Enjoy this rebirth and play it loud.