Noblesse Oblige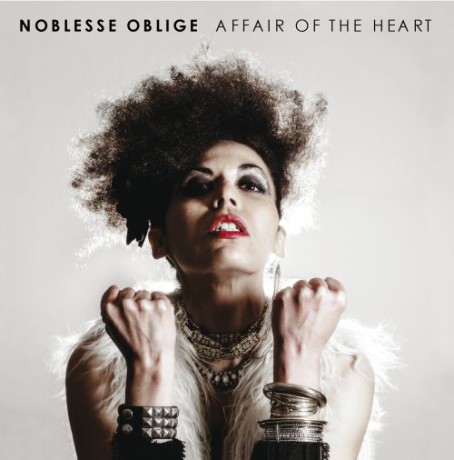 Affair of the Heart
Format:
Album
Label:
Repo
Release date:
May 24, 2013
By:
Niklas Forsberg

"Affair of the Heart" is the fourth album from colourful duo Noblesse Oblige (French-Caribbean performer Valerie Renay and German producer Sebastian Lee Philipp). Released by Repo Records (The Birthday Massacre, Funker Vogt) and recorded in IAMX mastermind Chris Corner's Berlin studio, it shows growth from previous releases in many ways. Still I can't shake the feeling that Noblesse Oblige are more about surface and show than the actual music.
Two melodic songs stand out as truly strong and it easy to get blinded by them, as the rest of the album isn't nearly as good. "Runaway" and "Break Your Heart" show what Noblesse Oblige are capable of and hopefully they are signs of what is to come in the future. Darkly sinister electropop seems to be what they do best.
Noblesse Oblige could very well be a force to be reckoned with in the future, if only they could channel more of their artistic output into their music. They aren't quite there yet.