Nick Cave & the Bad Seeds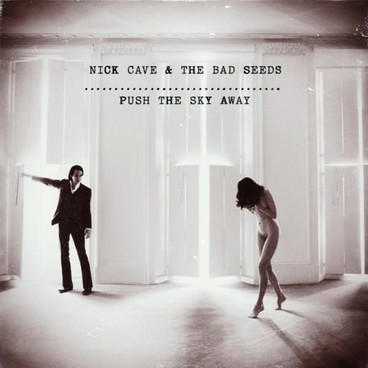 Push the Sky Away
Format:
Album
Label:
Bad Seed Ltd
Release date:
February 18, 2013
By:
Peter Marchione

I personally wasn't that impressed by Cave's late Grinderman project and therefore very pleased to learn that there was a new Nick Cave & the Bad Seeds album coming. The overall concept of Grinderman was, in my opinion, to ignore the very strenght of Cave's potential as a songwriter. I.e rather simple melodies mixed with great lyrics and sonic dirtiness, not to mention the poetic elegance of the songs. This was, as we all know, consistently abandoned on the Grinderman releases.
"Push the Sky Away" is the very antidote to Grinderman: arrangements are laid back, soft and following the atmosphere of the album's lead single, "We Know Who U R" that was released last December. The problem is that this is it – nothing really happens and there are no, or at least very few, variations on the album. Compared to my personal favourite Bad Seeds album (actually one of my favourite albums whatsoever)  "Let Love in" from 1994, there are no contrasts in the songs on this new release. What I've always loved about their albums is the overall sense of tension, both within the lyrics but also within the instrumentation itself. Yet, there are crescendos on the album too but since the original Cave romantic/darkness duality is missing the impact is unfortunately lost. The Bad Seeds now sound like an idle running band in decline, like a stale reinterpretation of themselves.
In my opinion there is a certain resemblance to the Grinderman albums, not regarding how it actually sounds but what it does. In both scenarios I find myself waiting for that trademark Cave-hook that never comes. He get's close sometimes though, like e.g. on "Mermaids" that could have been from the "Boatman's Call" sessions.