Mesh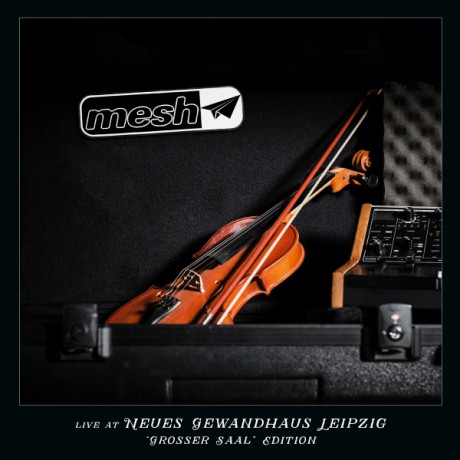 Live at Neues Gewandhaus Leipzig
Format:
Live album
Label:
Dependent
Release date:
November 24, 2017
By:
Johan Carlsson

It has been fascinating to hear more and more electronic, industrial and gothic bands transform their tracks together with a symphony orchestra at the annual Gothic Meets Klassik event in Leipzig. After bands like VNV Nation, Covenant and Front Line Assembly, British synthpop stars Mesh dared to try it as well, and thus played with a 65 person classical orchestra at Gewandhaus in Leipzig in October 2015, in front of 1 900 people.
It works remarkably well. These Mesh songs have strong melodies and structures in their original versions and with and producer and pianist Conrad Oleak's scaled down, beautiful arrangements do wonderful things to the songs, lending a sombre mood to the proceedings. Mark Hocking's voice also suits this format very well, bringing lots of emotion to complement the dramatic music. Mesh is really a band well suited for this concept.
In addition to the five live tracks, three songs on this album were recorded in a studio after the event using a smaller ensemble and a piano, and these also showcase the strength of Mesh's songs. Which can be said of the album as a whole.