Meat Beat Manifesto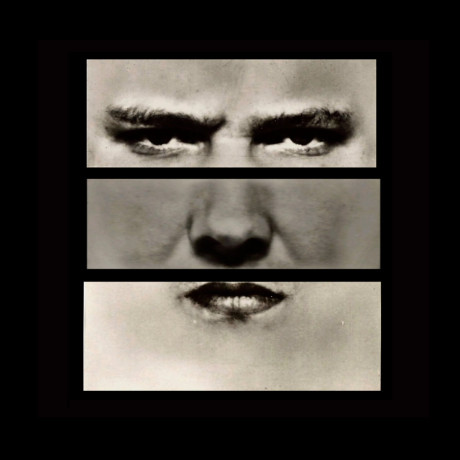 Impossible Star
Format:
Album
Label:
Flexidisc
Release date:
January 19, 2018
By:
Mike Whyte

Meat Beat Manifesto's Jack Dangers – a man after my own heart. His love of synths and electronic equipment in general is the stuff of legend, it's a shame we haven't heard any of it in action for the last eight years – until now that is. "Impossible Star" marks the 11th official release of MBM. So how would an act credited as being the pioneer of sounds as diverse as drum'n'bass and trip hop fair in a radically different scene to that of nearly a decade ago?
Quite simply by going on and experimenting some more it seems. Believe me, this is an album that doesn't rest on the creator's considerable laurels – it pushes forward through drone, acid squelches and big bad beats, and that is just through the first three tracks. By the time you've gone through the album ambience, jazz and even a touch of Kraftwerk ("Synethesizer Teste") appear to have made an appearance.
Let's start with that third track: the aforementioned acid cut  "We Are Surrounded". It plays with the jittery acid sound by putting a soothing layer of almost breathily sung synths – creating an interesting juxtaposition. Imagine trying to fall asleep after having drunk three espressos and you'll get the picture.
The album will delight fans of earlier material, as there is clear evidence of a return to the older, more industrial sound to be found here. "Unique Boutique" in particular has a harder, more bass-y sound to it, coupled with some fizzy electronics. Great track. Then there's the title cut. Coming on like drum'n'bass or big beat never happened, this is as thrilling a track as anything that came out back in the day. It shows that Dangers hasn't lost his ear for a catchy tune, or a massive drum-line. Bringing a more spacey vibe to the crunching beats is later track "Nereus Rov", another head nodder and definitely one for repeat playing. As is the closer "The Darkness", which is possibly my favourite of the whole set – and one for dancing to despite the doom and gloom of the title.
Now for the experimentation – sitting pretty right in the middle of the album is a track called "Lurker" – well I should say weighing heavily in the middle as this is a bulky track – think nearly 15 minutes in length. Now, not to criticise somebody clearly enjoying what he is doing, but this track didn't need to be this length, and in some ways it seems like three tracks which have been knitted together anyway,  so could it have been cut up into 2 or even 3 different pieces? Well I guess that's not for me to decide. "T.M.I." isn't really my cup of tea either, it has a little of the relaxation tape vibe about it, and definite electronic "noodling" in evidence. "Liquidators" takes on the drone like ambient themes of the opening track "ONE", and successfully extends them through extended use of scratching, white noise and muffled voices.
To say I liked this album is an understatement – I positively love it, well most of it anyway. That I am not keen on a couple of the tracks shouldn't detract here, as there is so much variety on show, it is like being in an electronic sweetshop. You might not like everything on offer, but you'll certainly still come out with your mouth and pockets full. It grooves and pumps away in all the right places, and continues to extend the MBM legacy into the next decade and beyond.  Get your money ready for release day kids -  this one's a keeper.