Maschine Brent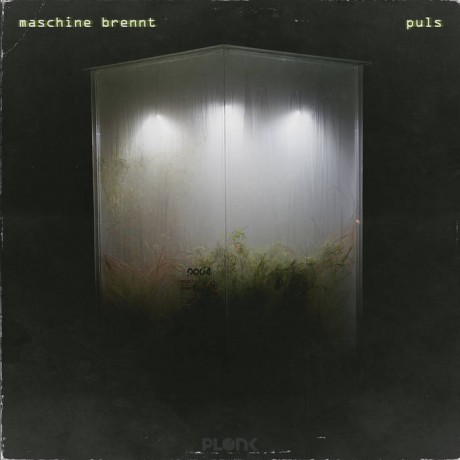 Puls
Format:
Album
Label:
Razgrom Music
Release date:
July 2, 2021
By:
Mike Whyte

Maschine Brennt is Cultivated Bimbo's Joacim Thenander – an skilled musician from the Swedish synth scene who started his career in the late 80:s. With a history that has taken in flirtations with industrial and hip hop styles, up to modern dabblings with house and techno, what could be expected from "Puls"?
The album's sonic palette seems to hover around the hip hop/electro styles of the 80:s  – one of my musical soft spots – reminding me as much of acts like LFO as it does Kraftwerk or even early Tommy Boy Records. The drums are punchy throughout the album; the glitchyness of some of the tracks hinting to a more modern take on those classic B-Boy patterns. The experience of this artist is obvious – the tracks are well constructed and show a real knack for the dancefloor.
There are great tracks to be found: "Europe" is one, and if ever a track needed a full-length 12 inch DJ version, it would be this, as it is far too short in my opinion. There is real groove and a bitter-sweet connection between the rhythm and the sombre tone of the lyrics. "Systematyka II(V2)" is another – coming on full on aural battle mode before transforming into a bass and kick drum fuelled groove that will keep your head bobbing until the outro. If I have to pick a favourite I couldn't, it would have to be two – the absolute twitch-inducing "Computer Dreams", a track as rubbery as one of those bouncy balls you would buy as a child. In fact it took me many attempts to get to the end of this sentence, as I kept finding I had started dancing rather than typing words. It leads into the just as infectious "Electro Elite". "Puls", the title track, is worth a mention also, being that it is very different to the rest on offer – an atmospheric ambient soundscape with a thumping heart beat at the centre of the structure.
Not everything works though, unfortunately. Some of the early tracks like "Place to Place" are OK, but a little too Kraftwerk in taste – feeling a little bit too obvious on this album of fresh retro sounds. Also there are occasional changes in rhythm and tempo towards the start of the album which distract me. I didn't feel the need for three versions of "Systematyka" either, as the point was made in the original version (not to say the others are not good, but just a little unnecessary).
Overall, there are not much progression here compared to earlier Maschine Brennt and some occurrences of the needle are not quite hitting the groove. But when it does – namely on the second half of the album–  the results are joyous.