Marsheaux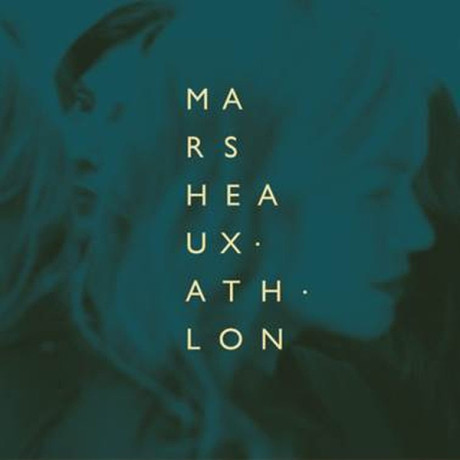 Ath.Lon
Format:
Album
Label:
Undo Records
Release date:
June 27, 2016
By:
Johan Carlsson

After the nice Depeche Mode cover album of "A Broken Frame", Greek duo Marsheaux have returned to their own material on "Ath.Lon".
Marianthi Melitsi and Sophie Sarigiannidou have apparently honed their song writing skills, and "Ath.Lon" is an impressive continuation of the Marsheaux sound – atmospheric and melodic synthpop with exquisite production and wistful melodies. They've managed to wring a very "big" sound from their synthesizers, and there's an excellent flow to "Ath.Lon", meaning there are no particularly weak tracks.
"Strong Enough" has some Chvrches vibes, and I'm hearing some Ladytron in "Safe Tonight", which is not to say that they're ripping them off, perhaps Marsheaux are just influenced by them. Both of these songs are among the best by the way, and should act as a great starting point if you want to check the album out.
I'm very happy with "Ath.Lon", which is one of the finest synthpop albums of 2016 and it will probably end up on my "best of 2016" list.