Little Dragon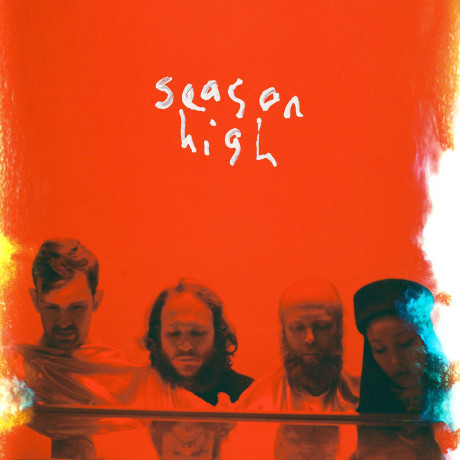 Season High
Format:
Album
Label:
Because Music
Release date:
April 14, 2017
By:
Mike Whyte

Gothenburg's own Little Dragon are back with "Season High", an album produced by James Ford of Simian Mobile Disco (who just did a good job producing Depeche Mode), alongside Little Dragon themselves. This is their fifth studio album, so the question has to be, do they still cut it?
I am happy to say that the answer is an unreserved yes. Though the path towards the mainstream still seems to be followed, probably to be expected after receiving a Grammy nomination for the previous album, there is still something different about this band, and the obvious and familiar is still being avoided.
Lets' start with "High", the single. It has a long, luxurious R&B style to it, with deep, velvety basslines – this band do the slow jams so, so well. For the more uptempo, the beats are solid on opener "Celebrate", though the feel is slightly Oriental rhythm-meets-Prince. It's an interesting combination, though the guitar solo seems a little odd.
"The Pop Life" and "Sweet" are the types of track that made me want to listen to Little Dragon a whole lot more originally – just the right side of being out-and-out pop, with a smattering of electronic weirdness to keep you concentrating. As good as anything they have released previously. Just behind, "Push" and "Strobe Light". They both have great choruses, and lovely touches, but the sparsity of the verses don't really keep the momentum going.
"Should I" is a testament to how much the lead Dragon, Yukimi, and her amazingly soulful voice can hold a track together. I played this track a number of times because A, I liked it very much and B, I wondered how it could work. I decided that if you took away the voice from the track itself, the instruments playing themselves would in fact be quite abstract, and in no way would it be as enjoyable as it is. "Don't Cry" could have a slightly different influence to previous albums  - as there seems to be Kate Bush-esque qualities to the vocals here, which again I think compliments the band and their style enormously.
Another solid effort from Little Dragon, and again one I will keep dipping into, though maybe some of these tracks will need a little more time to work their magic.