Little Dragon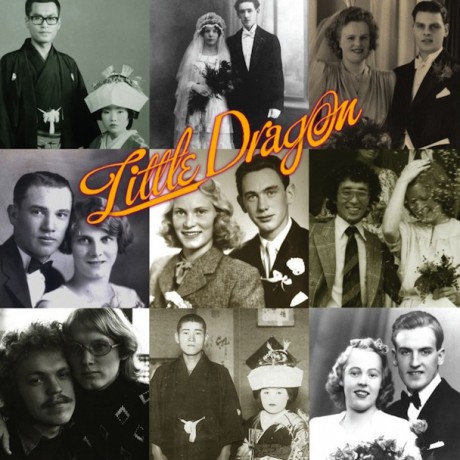 Ritual Union
Format:
Album
Label:
Columbia
Release date:
July 27, 2011
By:
Mike Whyte

It's always good to discover something new – this year I discovered Little Dragon. It appears I was a bit late, as this band hailing from Release hometown Gothenburg, Sweden (I live in London though), were already about to release their third album "Ritual Union" as I saw them playing live as part of the Sonar festival. If you're like me – here's a catchup.
It was the track "Little Man" that stuck in my head all the trip home back to the UK, and led me to hunt down their long-player. Would I be disappointed?
Well, the aforementioned track was a little bit disappointingly recorded to be honest, as live it really seemed to have an energy unlike anything I had heard in a while, as for the rest of the album – very nearly awesome.
"Ritual Union", the title track is a sleek little electro number which highlights the great vocal work of Yukimi Nagano, and really deserves to be in the attention grabbing slot of the album. "Shuffle a Dream" also has some rather nice jittery grooves going on, but it is the vocals again that hold everything together, such is the depth of feeling and emotion she seems to pack into every sung syllable. "Crystalfilm" is also lush, with a slower, more atmospheric tempo letting everything breathe. "Nightlight" and "Summertearz" don't do it for me though, sounding a little too much like fillers than anything deserving of the album.
My favourite tracks actually have turned out to be not the ones I expected – of course I love "Little Man", but "Please Twin" really runs it close – the echo effects on the vocals are inspired, and the droning background keys and general jitteriness add some layers to what deserves to be a single release. "Precious" is sublime too, with synth stabs that wouldn't be out of place on some of Prince'a releases circa the "1999" album. It's more of an instrumental affair, but funks along with the best of them. "When I Go out" has to be noted too, as its experimental nature highlights a playful, risk-taking attitude that seems to sit well with this group, and given that this is their third album, it is very refreshing they haven't relied on formulas – it makes you keen to check out what went before.
One thing that has to be said – one of the best vocal displays I've heard in ages, and in a very understated way. You could actually believe she means every word, and in a time when manufactured Pop is at its height, and soulless voices cover the radio and TV waves, that can only be admired. More power to ya Little Dragon – I for one am a convert!