Legend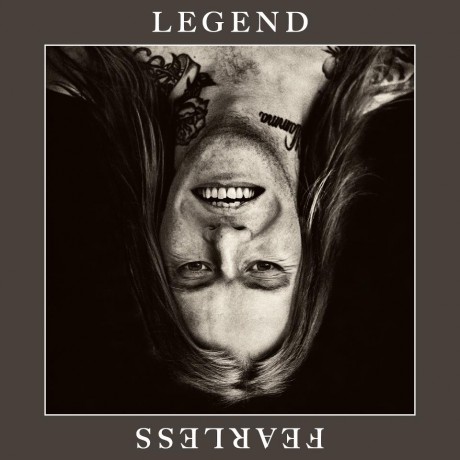 Fearless
Format:
Album
Label:
Artoffact
Release date:
December 11, 2012
By:
Peter Marchione

This Icelandic duo was an all new experience for me. Legend is Krummi Björgvinsson of punk/post-hardcore band Minus backed up by Halldór Bjornsson on electronic devices and both lads were/are also involved in alt country band Esja. However, in Legend they expose their common fascination for sonic areas familiar for the readers of Release Music Magazine. One can trace influences from NIN, Depeche Mode, Gary Numan, various gothic stuff and the image reminds me of Das Ich at their very best. The album was originally self released and an instant success in their home country. This drew the attention to the Canadian Artoffact label which now takes care of the distribution in the rest of the world.
"Fearless" is not another 80:s new age gothic revival but rather a flirt with our scene during the 90:s. This debut album balances between programmed electronics, sampled objects and gothic rock poses. The quality of Björvinssons vocal style is also miles ahead of most other front figures' style and actually reminds me more of grunge masters than Eldritch & co. The singing is dynamic and mature and I believe that the rockier origins of the singer is the reason for this. The contrast between this vivid way of singing and a more common dead-pan style brings up memories of Paradise Lost's "Host" album. Though the overall atmosphere of the album feels recognizable, Björgvinsson's voice brings a sense of rare honesty to the tunes. There's also a warmth in both the vocals and the instrumental sounds that brings a higher level to the production, quality wise. However, while the songs are exceptionally good in general I feel that there are a couple of fillers on "Fearless" that would have been better off as potential single B-sides.
Nevertheless: This is definitely one of my top 3 2012 albums.