Leftfield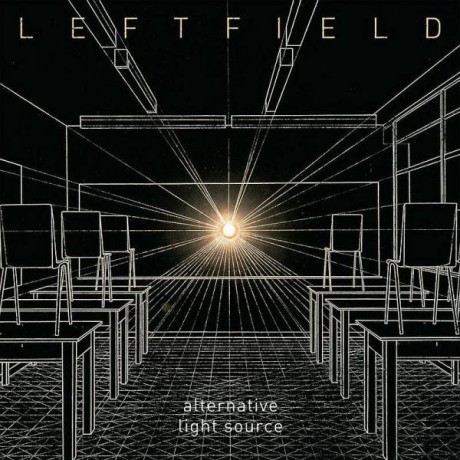 Alternative Light Source
Format:
Album
Label:
Infectious Music
Release date:
June 8, 2015
By:
Mike Whyte

You might remember that famous Guinness ad – the waves that pounded the beach in the shape of huge white horses, and an oldish looking guy surfing the waves as if his life depended on it. Even if you don't, I'm sure you won't forget the dum-di-dum dum-di-dum dum bassline that accompanied the commercial. The legendary track was "Phat Planet", that along with "Open up", their collaboration with John Lydon, cemented Leftfield right at the top of the electronic music pantheon in the late 90:s.
What you may not realise is that after classic albums like "Leftism" and "Rhythm and Stealth", "Alternative Light Source" is the first studio album in an amazing 16 year break. Also Leftfield seems to be now the main concern of Neil Barnes, rather than the duo of past efforts. So how has the personnel and time changes affected the once-winning formula?
Quite simply, it is like Leftfield had never been away.
"Bad Radio" opens things up, and is awesome – beams of electronic tone change into a pulsating rhythm that already has you hooked by the time the beat and the vocal (by Tunde Adebimpe) have kicked in. It has all the classic sounds you associate with Leftfield, and the danceability of the new electronic acts – and all in track 1!
"Universal Everything" is a glorious spacey dance number, made with the dancefloor firmly in mind. This is something that Leftfield has always, and still continues to do well – the tracks are infectious, the musical equivalent of fleas in fact – you won't be able to stop yourself.
Band du jour Sleaford Mods also make an appearance with "Head and Shoulders" – a stream of conscious rant over an electronic stew – tasty.
The best track is difficult to decide – "Bilocation" is a great song, and one of two fronted by Channy Leaneagh  (the other being "Little Fish") – her voice seeming to fit so, so well to the sonics from Leftfield. "Dead Matter" also has a kind of timelessness to it that makes it something you will probably listen to for long after you have shuffled other tracks on your music device. I also really like the weirdness of "Storms End". It plays with textures of sound like ghosts have finally entered the machine and started blowing on the circuits.
OO…"Shaker Obsession" takes it for me, it just is one of those relentless shiver-inducing, adrenalin-pumping mega-tracks that only seem to be able to come from a certain few artists, and Leftfield seems to put out every album. This one was worth the 16 year wait alone…
Tracks I don't like? Frankly, none – it is simply an incredible album, and instantly puts itself up there in the running for instant classic – but knowing the high standards that this act works to, you wouldn't expect anything less.