Kirlian Camera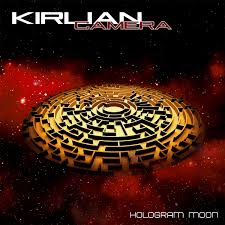 Hologram Moon
Format:
Album
Label:
Dependent
Release date:
January 24, 2018
By:
Johan Carlsson

Italian synthpop, darkwave and neofolk band Kirlian Camera have been at it since 1979, in a couple of different guises and lineups. The current lineup of Angelo Bergamini and Elena Alice Fossi seems to have been stable for a while though. With a career starting out in synthpop and Italo disco (Angelo was also in Hipnosis!) before veering into darker territory through the years, this latest album is firmly positioned in the moody, grandiose and modern synthpop territory.
Eskil Simonsson from Covenant guests on "Sky Collapse", a track that could be confused with a Covenant track, which is not really a bad thing but it would be fun to hear him stretch himself a little. It's a great track though, and his vocals work well with Elena's beautiful voice.
Kirlian Camera has a cunning ability to wring sorrow and sadness from their machines, which is showcased in "Polar IHS" (another Eskil track) and "Lost Islands" for example. I can smell some of their Italo beginnings, especially in the latter. Being an Italo fan since the 80:s, I approve. The whole album breathes class – except perhaps for the weird "I Don't Sing" where Angelo doesn't sing (in a very special way)…
There's a lot to enjoy here if you're into this band, but in the end it's a bit uneven for my taste. The highs are quite high and the lows aren't abyssal, but sometimes the songs just don't stick.